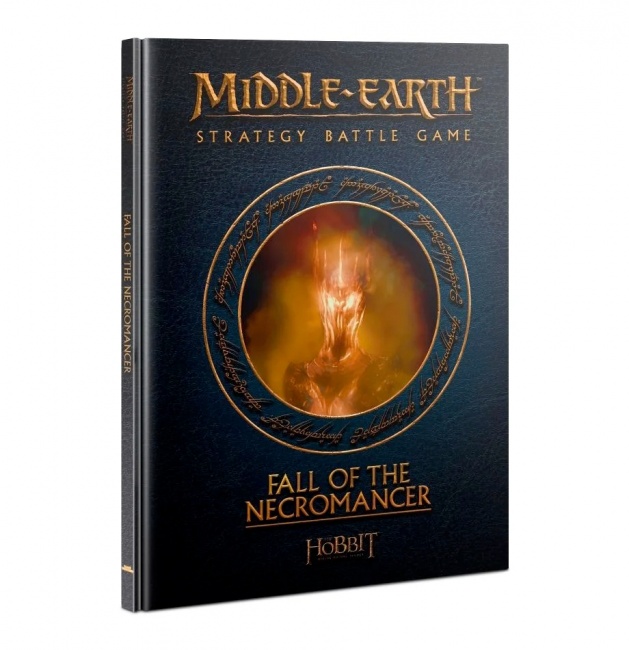 On October 30, Games Workshop will release
Fall of the Necromancer
, a campaign sourcebook for the
Middle-earth Strategy Battle Game
, along with the
Ruins of Dol Guldur
scenery kit and
The Witch-king of Angmar
model.
Chronicling the events between the return of Sauron under the guise of the Necromancer and the battle between him and the White Council that led to the destruction of his stronghold at Dol Guldur, Fall of the Necromancer offers 13 scenarios for the Middle-earth Strategy Battle Game. The scenarios are structured so they can be linked together as a campaign in which the results of each battle can influence the next confrontation.
Rounding out the 72-page hardcover book is a history of the conflict between the Necromancer and the White Council, rules for playing five different armies linked to that storyline, four new Legendary Legions, tips for painting the Necromancer and the ruins of Dol Guldur, and a model showcase. MSRP is $50.00.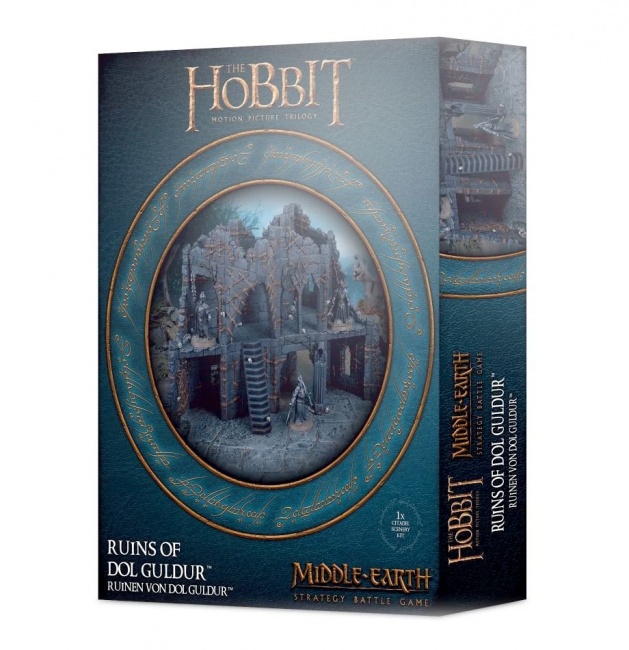 Players can recreate the battleground of the fortress with the
Ruins of Dol Guldur
terrain kit, featuring a multi-level section of fortress ruins with a staircase, metal gate, and creeping vines as well as a statue and dead tree. The 136-component model is designed to be modular so players can assemble the ruins in a variety of ways. Multiple
Ruins of Dol Guldur
sets can even be combined to create larger and more intricate terrain pieces. The MSRP is $65.00.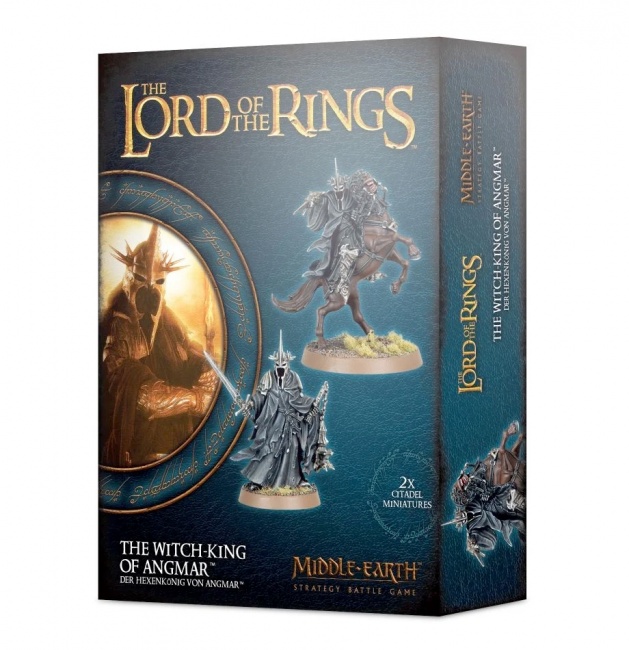 Depicting one of
The Lord of the Rings'
most iconic characters,
The Witch-king of Angmar
model set features two versions of the Nazgul leader, one mounted and one on foot. Both models offer alternative head choices, either hooded or wearing the Crown of Morgul and the foot version can be armed with a Morgul Blade, longsword, or flail. MSRP is $35.00.
All models and terrain pieces are supplied unpainted and require assembly.
Click Gallery below for images of the models.
Games Workshop recently offered new models for the Warhammer: Age of Sigmar line as well (see "Games Workshop Previews a Stormcast General for 'Warhammer: Age of Sigmar'" and "Games Workshop Drops 10 New 'Warhammer: Age of Sigmar' Model Kits").