The last year has seen an incredible explosion in manga sales, to the point where demand has sometimes outstripped supply (see "The Great Manga Shortage of 2021"). That increase also means that publishers are investing in deluxe editions, bringing back classic manga, and taking chances on unusual stories. Here's a look at some of the manga and books-about-manga that would make great gifts for any manga lover.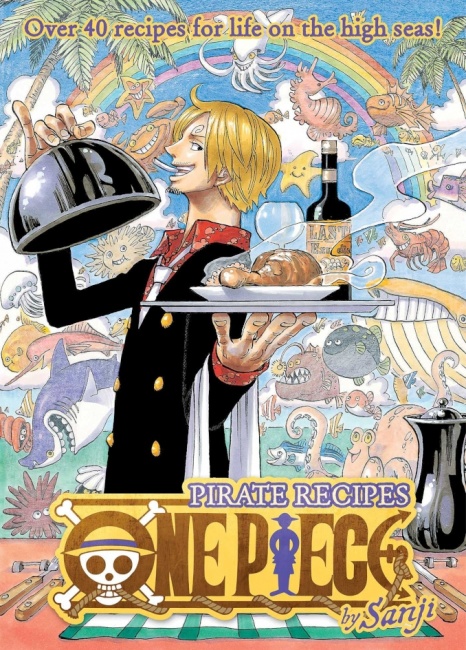 One Piece Pirate Recipes
(VIZ Media) is a cookbook that evokes the adventures of Monkey D. Luffy and the Straw Hat pirates. Ostensibly by Sanji, the pirate cook, this book collects 40 recipes including Meat on the Bone, Sky Seafood Extravaganza, and Laughing Mushrooms, accompanied by photos of the food and Eiichiro Oda's drawings of Luffy and the crew. (Not rated, $19.99)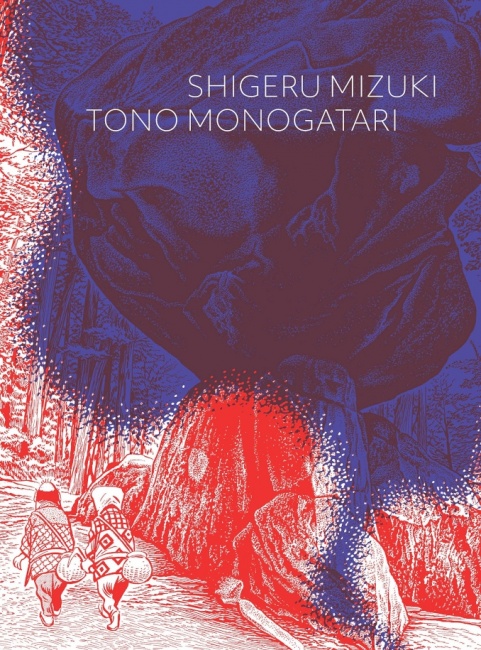 Tono Monogatari
(Drawn & Quarterly) is master manga-ka Shigeru Mizuki's adaptation of one of the classic texts of Japanese folklore. The original was written in 1910 by two folklore scholars who traveled through the Tono region collecting yokai stories. Mizuki is known for his lighthearted Kitaro stories as well as more serious work; this book is one of his later works and reflects his personal interest in the topic. Translator Zack Davisson provides an essay that gives the history and context of the stories. (Not rated, $24.95)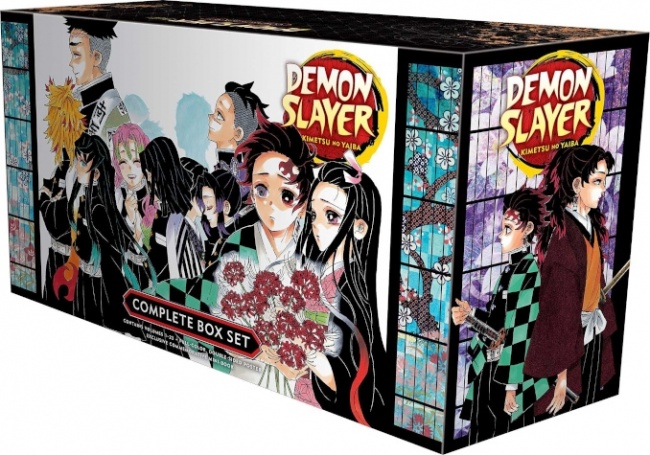 Demon Slayer Complete Box Set
(VIZ Media) is the perfect gift for someone who watched the anime (including the record-breaking feature film) but hasn't got around to reading the manga yet. No worrying about missing volumes, this box set includes all 23 volumes of the series along with an exclusive booklet and a double-sided poster. (Age 13+, $199.99)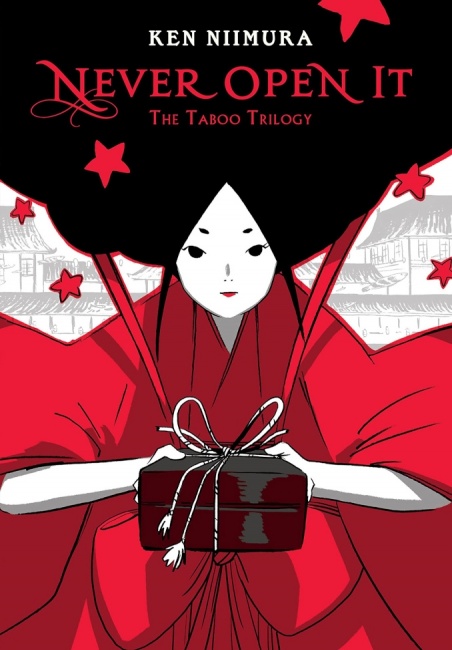 Never Open It: The Taboo Trilogy
(Yen Press) collects three stories by Ken Niimura (
I Kill Giants
) that are inspired by the Japanese folktales Niimura heard as a child. Each story revolves around a forbidden act and contemplates where the taboo comes from and what it means. French flaps give this 192-page paperback a deluxe feel. (Age 16+, $26.00)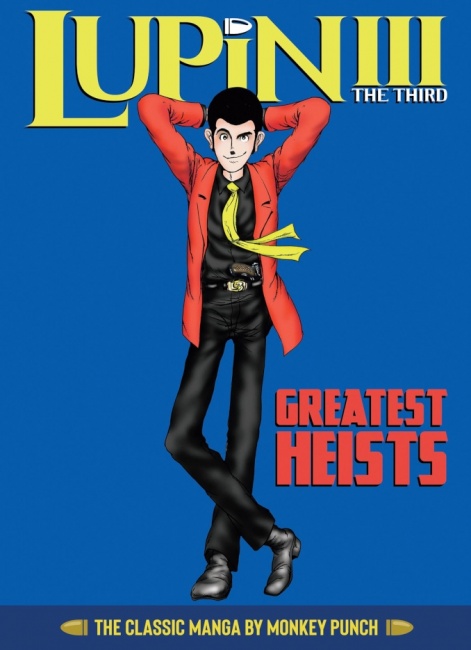 Lupin III (Lupin the Third): Greatest Heists – The Classic Manga Collection
(Seven Seas Entertainment) brings back the legendary thief in a collection of 12 newly translated stories from throughout his long career. While several volumes of Lupin III manga were published by Tokyopop in the early 2000s, those books have been out of print for some time. This 288-page hardcover edition is based on the Japanese book published as a tribute to the creator, Monkey Punch, after he died in 2019. (Age 13+, $23.99)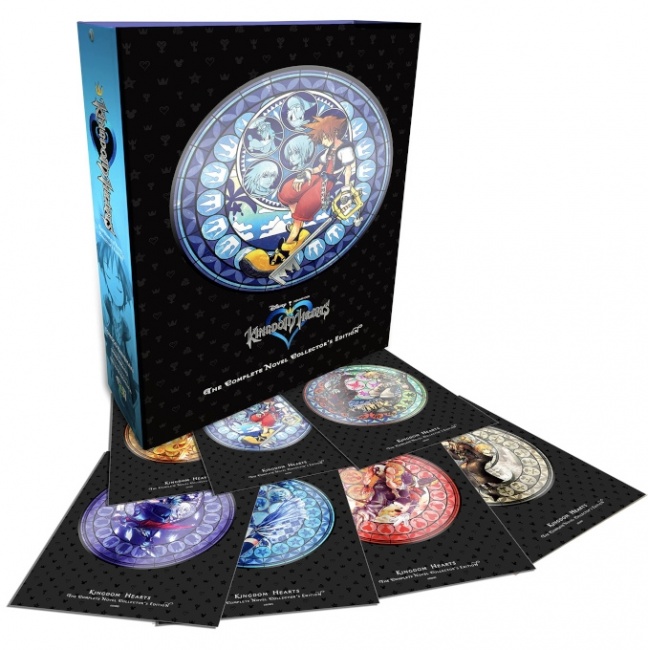 Kingdom Hearts: The Complete Novel Collectors Edition
(Yen Press) is a veritable feast for fans of the game and the manga who want to do a deeper dive into the story. All 12 novelizations of the games in the Dark Seeker Saga, from
Kingdom Hearts to Kingdom Hearts III
, are collected in one 1,232-page hardcover omnibus, packaged with an envelope of 13 art prints and a metal keychain in the shape of Sora's Kingdom Key. (Age 8+, $200)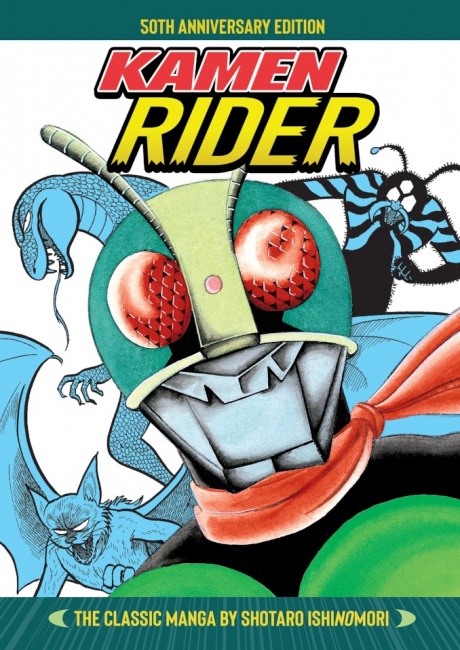 Kamen Rider – The Classic Manga Collection
(Seven Seas Entertainment) collects Shotaro Ishinomori's four-volume series in a single, 858-page hardcover volume that commemorates the 50th anniversary of the franchise. Ishinomori's original story of a masked motorcycle rider fighting a terrorist organization started as a single manga and anime series and has spun off numerous anime and live-action series. Animation company Toei is re-running the older episodes on YouTube. (Age 10+, $32.99)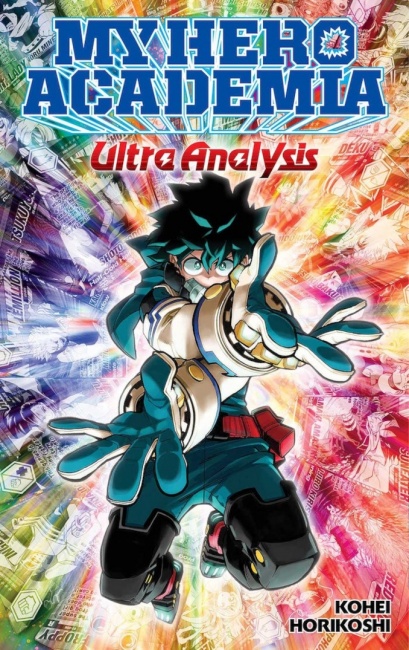 My Hero Academia: Ultra Analysis – The Official Character Guide
(VIZ Media) is a helpful handbook for old and new readers alike. The huge and varied cast of
My Hero Academia
is part of the secret sauce that has made it a best seller, and this guidebook will help readers keep track of the many personalities and quirks (superpowers) that populate its pages. (Age 13+, $16.99)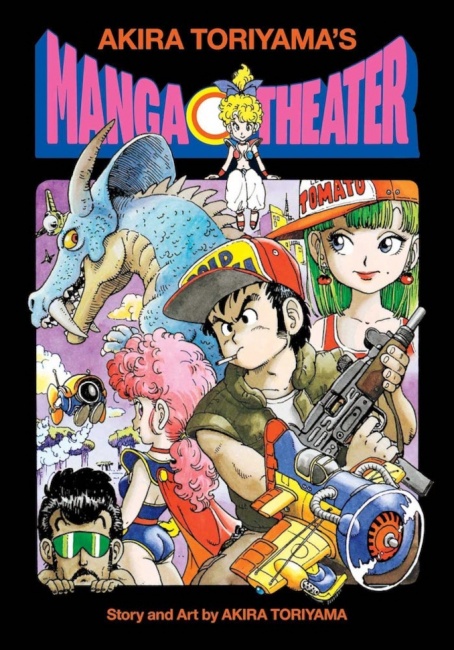 Akira Toriyama's Manga Theater
(VIZ Media) collects short stories from early in the career of the
Dragon Ball
creator, showcasing his signature cheeky humor and action-packed storytelling. The hefty, 626-page hardcover is both an anthology of his early stories and a history of his creative career. (Age 16+, $34.99)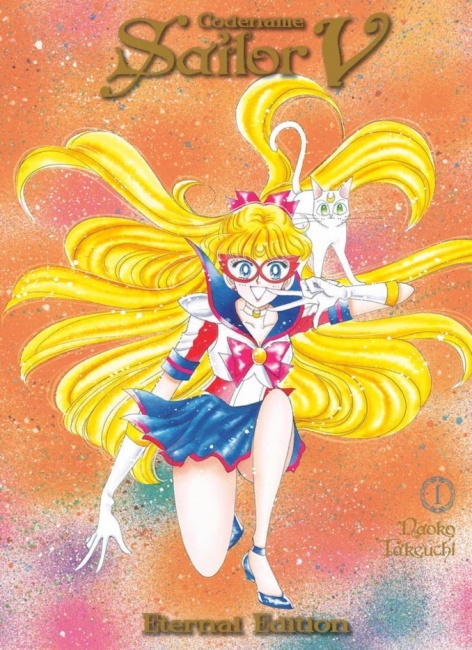 Codename: Sailor V Eternal Edition
(Kodansha Comics) is a new edition of Naoko Takeuchi's first stab at a magical-girl story; think of it as the beta version of
Sailor Moon.
Like the later version, this story follows a schoolgirl who learns she has magical powers that she must use to save the world. Kodansha has published the series in several different formats, but the two-volume Eternal Edition has a lot to appeal to the serious
Sailor Moon
fan: it's a new translation with new cover illustrations by Takeuchi, new lettering, and the color illustrations from the story's original serialization in
RunRun
magazine in the 1990s, all at a larger 7" x 10" trim size. (Age 13+, $27.99 per volume)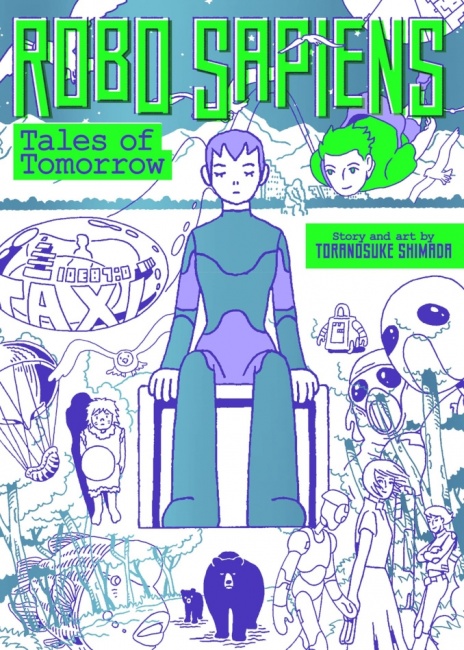 Robo Sapiens: Tales of Tomorrow
(Seven Seas Entertainment) is a collection of interlocking short stories, done in an unusual, flowing style, that contemplate life in a world where the boundaries between humans and robots are getting blurrier, and humans are starting to disappear altogether. A great pick for sci-fi fans, this 300-page omnibus won a grand prize at the Japan Media Arts Festival last year. (Age 13+, $19.99)
For all of the ICv2 Gifts Week articles on 2021 holiday merchandising, see "
ICv2 Gifts Week 2021
."
Click Gallery below for full-size covers!