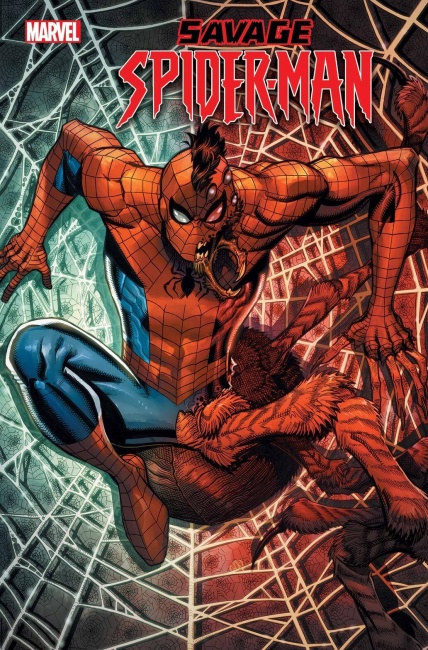 Marvel will launch
Savage Spider-Man,
a new limited series by writer Joe Kelly and artist Gerardo Sandoval, with a cover by Nick Bradshaw, in February 2022. The series is a sequel to
Non-Stop Spider-Man,
a fast-paced story that ended on a cliffhanger, with Spider-Man transformed into some sort of monster after being injected with a designer drug. Marvel is billing
Savage Spider-Man
as "thrilling" and "intense," with a radically changed Spider-Man at the center of it all.
Non-Stop Spider-Man was plagued with delays; the first issue was supposed to come out in June 2020 (see "New Ongoing 'Non-Stop Spider-Man'") but did not appear until March 2021. The series wrapped up in September with issue #5. For those who want to catch up, Non-Stop Spider-Man Vol. 1: Brain Play, which collects the five issues of the series, will be out on January 5.