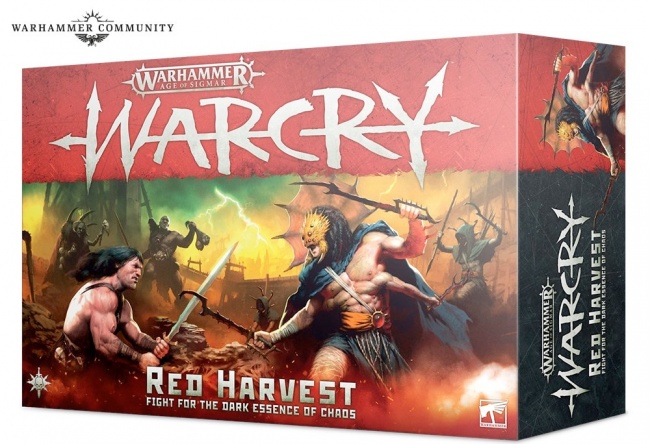 Games Workshop has revealed more details about the upcoming
Warhammer Age of Sigmar Warcry: Red Harvest
starter set.
Announced a week ago (see "Games Workshop Teases 'Warhammer Age of Sigmar' 'Warcry: Red Harvest'"), Red Harvest will offer a new jumping-on point for Warcry players, including everything needed to play the game: a double-sided game mat, dice, cards, tokens, terrain pieces, and two playable warbands.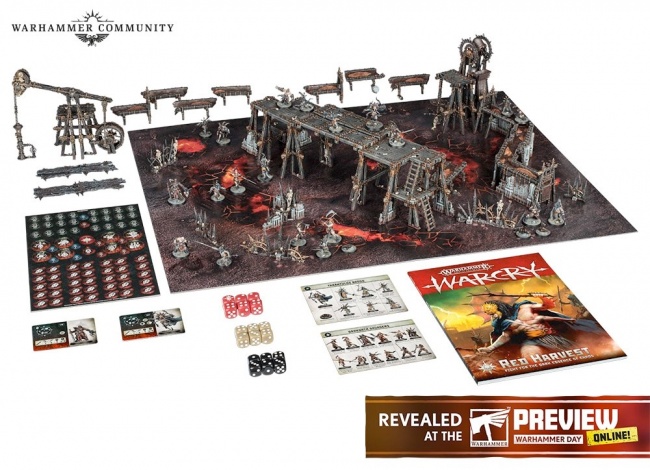 This set focuses on battles for control of the abandoned varanite mines of the fortress of Varanspire, with rules and terrain suited to that environment.
Red Harvest
also introduces two new factions for the game: the spider-worshiping Tarantulos Brood, which uses varanite in hopes of mutating into multiple-limbed approximations of the focus of their faith; and the Darkoath Savagers, who worshop strength and might alone.
Click Gallery below for images of the terrain and models.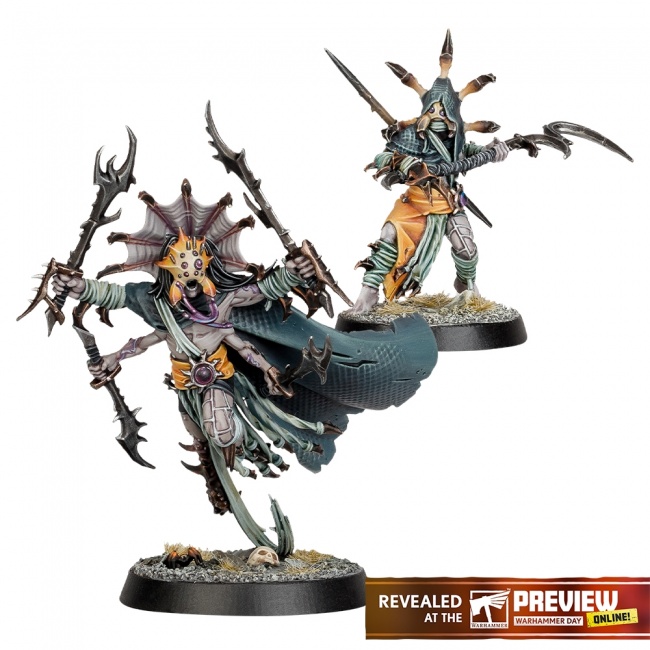 The new boxed set can be used on its own, or combined with the
Warcry Core Book
and other
Warcry
sets.
All models supplied unpainted and assembly is required. Release dates and MSRP have not been announced.
Games Workshop also recently announced a new boxed set for Warhammer: 40,000 Kill Team (see "Games Workshop Reveals New 'Warhammer 40,000 Kill Team'") and a relaunch of its 1980's-era Dungeon Bowl (see "Games Workshop Respawns 'Dungeon Bowl'").
Warcry was chosen as the "Best Miniatures Game" for the 2020 Origins Awards (see "Origins Awards 2020 Winners Unveiled").