Teens can be picky readers, but most of them have passions of one sort or another, whether cosplay, cooking, or RPGs. Some enjoy escapism, while others like to read about kids who are going through the same awkward stuff they are. Here are ten YA graphic novels that are likely to appeal to teens, and probably some adults as well.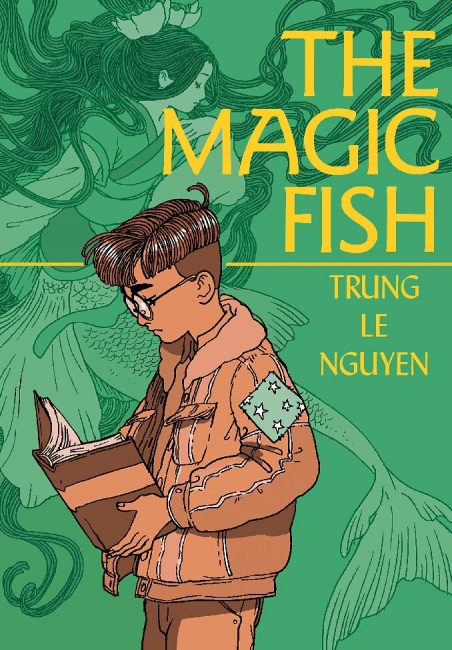 The Magic Fish
(Random House Graphic), by Trung Le Nguyen, follows the son of Vietnamese immigrants who struggles to express his sexuality to his parents. Nguyen alternates episodes of this story with retold folk tales, each drawn in a different style that is distinct from the main narrative. It all works together to create a graphic novel that is greater than the sum of its parts. The book won two Harvey Awards (see "
'The Magic Fish' Wins Two Harveys
") and was one of YALSA's Top Ten Graphic Novels for Teens (see "
YALSA Unveils Top Graphic Novels for Teens
"). (Age 12+, $23.99 hardcover/$16.99 paperback)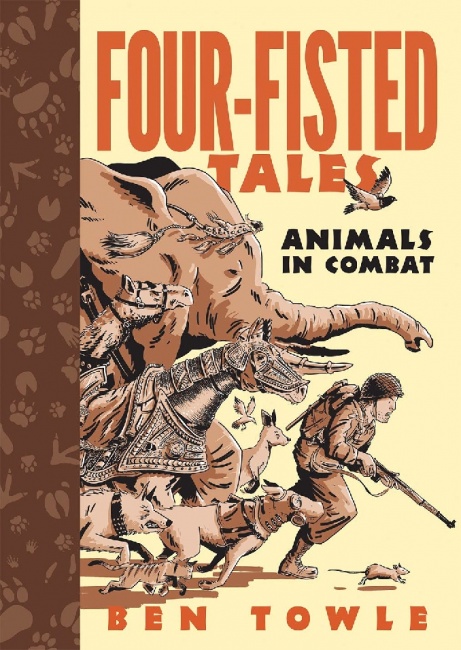 Four-Fisted Tales: Animals in Combat
(Dead Reckoning), by Ben Towle, is a collection of short stories about animals who have gone to the battlefield, whether they had a job to do, like carrier pigeons, or were just there for company, like the cats who sailed on pirate ships. The stories are brief but often have an interesting twist; one depicts soldiers using fireflies in their lantern. Towle has a knack for drawing animals as well as humans, and he has some unusual stories to tell. (Not rated, $24.95)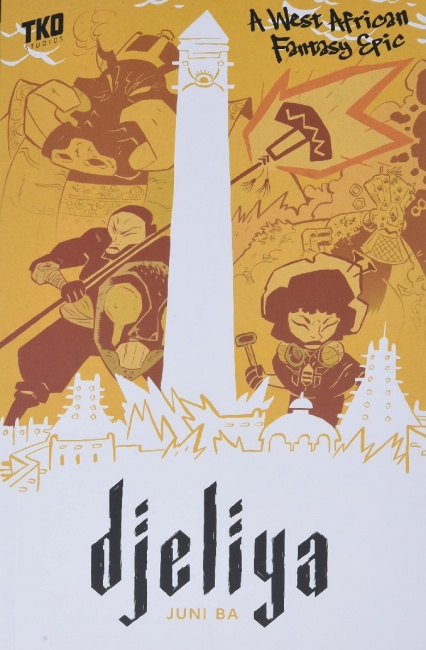 Djeliya
(TKO Studios) draws on creator Juni Ba's West African heritage for a story that mixes fantasy, adventure, and folklore. Ba, who grew up in Senegal and now lives in France, tells the story of a prince and his storyteller who go on a journey to find the wizard who has destroyed the prince's kingdom. This graphic novel is one of the first in TKO Studios' young adult line, which also includes a new edition of the
Dungeons & Dragons
spoof
Scales & Scoundrels
(see "
Kids Week: TKO Brings Back 'Scales & Scoundrels'
"). (Age 12+, $24.99 hardcover/$14.99 paperback)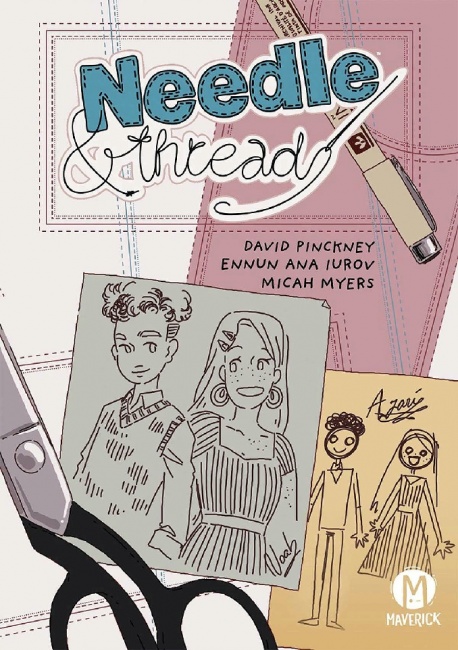 Needle and Thread
(Mad Cave Studios) follows two teens who share a love of cosplay: Noah, who likes sewing and designing costumes, and Azaria, who loves reading comics and dressing up as the characters. Both face parental opposition: Noah's parents want him to go to UCLA, not art school, and Azaria's father, the mayor of their city, doesn't want her associating with anybody even faintly nerdy. When the two start working together on a cosplay project, they try to keep it quiet, but when the word gets out, the situation escalates. Writer David Pinckney and artist Ennun Ana Iurov take their time with the story, breaking it into short chapters and including plenty of side drama, making this great escape reading. (Age 13 up, $17.99)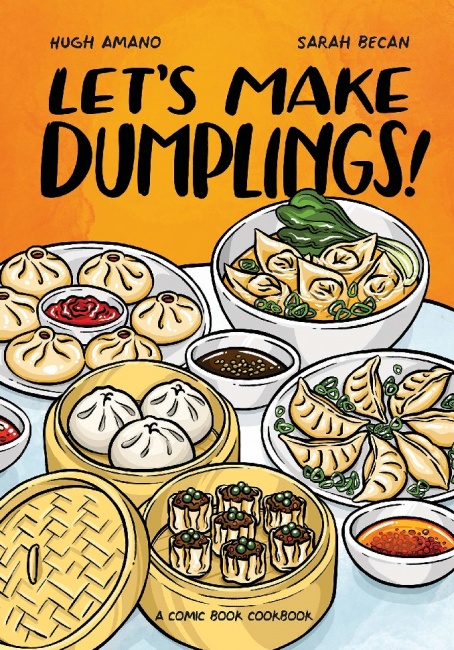 Let's Make Dumplings!
(Ten Speed Press) is a comic book cookbook by chef Hugh Amano and artist Sarah Becan, who also collaborated on
Let's Make Ramen!
In this book they share the history and lore of the dumpling and explain how to prepare a variety of different types. Amano, a Japanese American chef currently living in Chicago, provides recipes for a wontons, gyoza, shumai, and other filled delicacies. Becan, the creator of the culinary webcomic
I Think You're Sauceome,
illustrates the recipes with a clear, fluid line and warm colors. (No age rating, $19.99)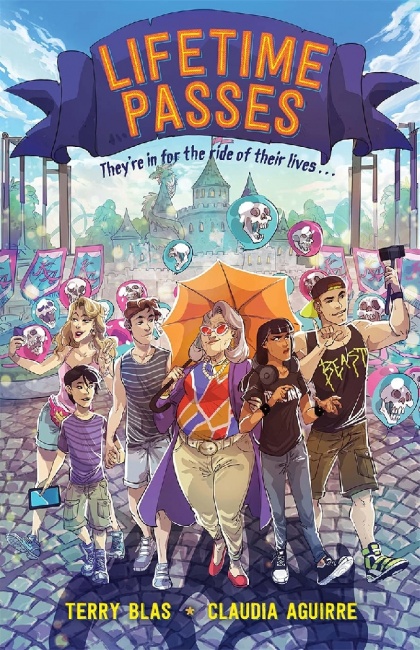 Lifetime Passes
(Abrams ComicArts) is a darkly humorous story about a group of teens who volunteer to bring senior citizens to their local amusement park. Their motives are anything but altruistic: if someone dies at the park, the management gives the people who were with them free lifetime passes, and the teens are hoping the Grim Reaper will pay a visit while they are escorting the seniors. Instead, they get schooled by their very first taker. Writer Terry Blas and artist Claudia Aguirre previously collaborated on
Hotel Dare,
and Blas is also the writer of
Dead Weight: Murder at Camp Bloom.
Due out on November 23,
Lifetime Passes
is the first title in Mariko Tamaki's LGBTQ+ imprint, Surely Books (see "
Abrams Announces LGBTQIA Graphic Novel Line
"). (Age 12+, $23.99 hardcover/$16.99 paperback)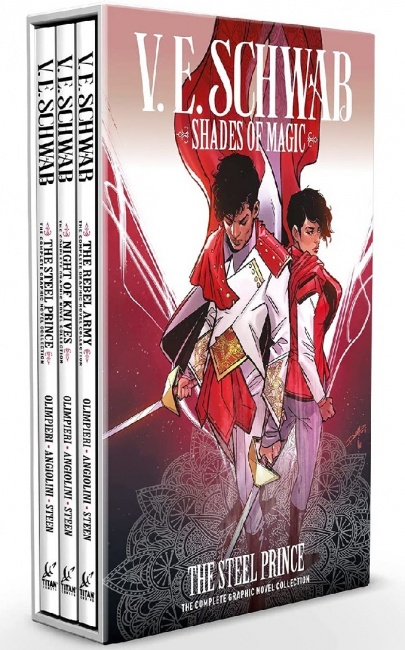 Shades of Magic: The Steel Prince Box Set
(Titan Comics) collects V.E. Schwab's graphic novel trilogy, which is a prequel to her YA novel
A Darker Shade of Magic.
Fans of Schwab's novels may enjoy reading a new story in a different format, and graphic novel fans who are new to her work will find a lot to enjoy in this swashbuckling tale of an arrogant prince sent off to a rowdy port to deal with its rebellious inhabitants. (Age 15+, $49.99)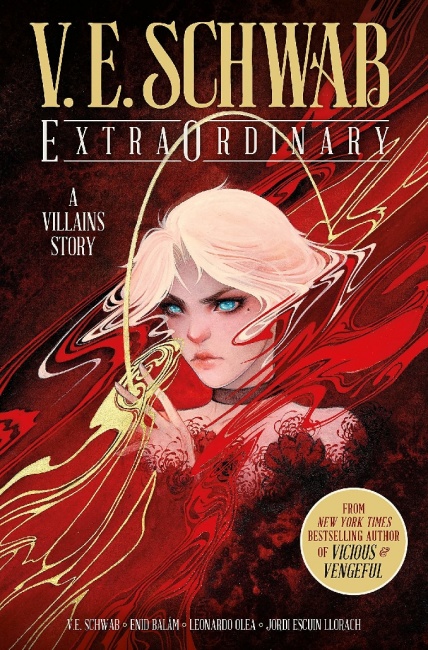 ExtraOrdinary
(Titan Comics) is Schwab's newest graphic novel, due out on November 16. This one also ties in with her prose work: It's set between her two novels
Vicious
and
Vengeful,
but again, it stands well on its own. This story is about a teenage girl who apparently dies in an accident but then comes back to life with a terrifying superpower: When she looks at someone's reflection, she has a vision of their death. That includes her own death, so she sets off to neutralizer he potential murderer. This is a good pick for readers who like action stories with a supernatural twist. (Age 15+, $24.99)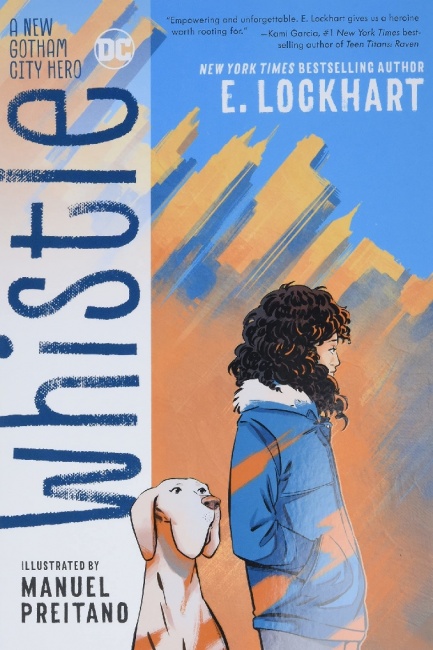 Whistle
(DC Comics) introduces a new character to Gotham City. Willow is an activist teen who falls in with a crowd of villains and emerges with superpowers and a moral dilemma: Should she protect her community or the villain who saved her mother's life? As with the other DC YA books, this is a story that stands alone but also has some familiar characters from other DC comics. (Age 14+, $16.99)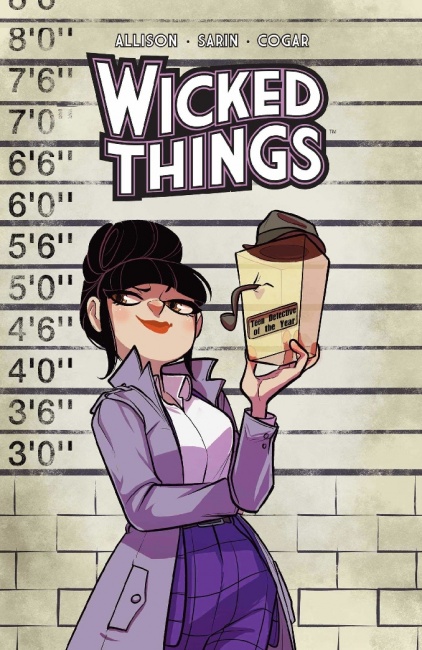 Wicked Things
(BOOM! Box) is a treat for John Allison fans, as it stars Charlotte Grote, one of the supernatural-mystery-solving schoolchildren in his
Bad Machinery
webcomic and graphic novels
.
Now Charlotte is 19, and she's headed to Oxford and a career as a detective. Her plans are disrupted when someone frames her for murder, and in order to clear her name, she joins the local police in their investigation, although she gets sidetracked into other cases. Charlotte is charming, cheeky, and very determined, and she often had the best lines in
Bad Machinery,
so it's fun to watch her older version in action. Max Sarin has a more cartoony, more dynamic style than Allison, who drew
Bad Machinery,
but the characters and their world are immediately recognizable. This story stands quite nicely on its own, so anyone can enjoy it, whether they have read the earlier comics or not. (Ages 14+, $16.99)