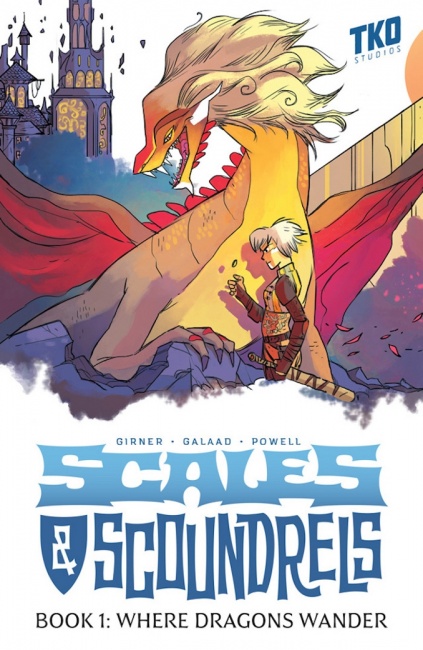 TKO Studios has announced three titles for young readers to be published on July 6: the two-volume
Scales & Scoundrels
, which was previously published by Image Comics, and a new YA graphic novel,
Djeliya
, by French-Senegalese creator Juni Ba. While the official release date is July 6, both retailers and consumers can get the books early by pre-ordering directly from the TKO website; pre-orders will start shipping on June 1. Consumers who order directly from the publisher will also receive an exclusive set of trading cards, one for each of the three titles.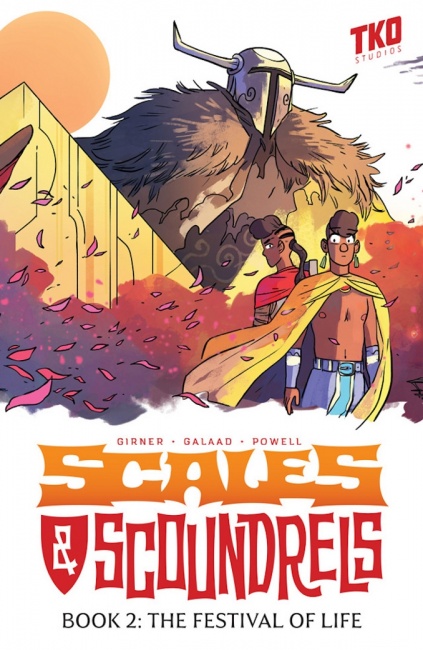 Scales & Scoundrels: The Definitive Edition,
by Sebastian Girner and Galaad, is a fantasy tale about a penniless treasure hunter who assembles a motley team of adventurers to explore a hidden dungeon which may hold untold riches or untold danger (or both). The two-volume series will include the original comics plus over 250 pages of new material. Both volumes are rated for ages 8-13 and will have an MSRP of $14.99 each.
Djeliya
(pronounced ja-LEE-ah) is a fantasy tale that follows a prince and his royal storyteller on their quest to find a mysterious wizard who guards a fearsome power. Ba, who grew up in Senegal and now lives in France, drew on the West African folktales he heard as a child to create the story.
Djeliya
is rated for ages 13-18 and will be published as a 180-page paperback with an MSRP of $14.99.
Click here
for more articles on kids comics and graphic novels, for ICv2 Kids Week!