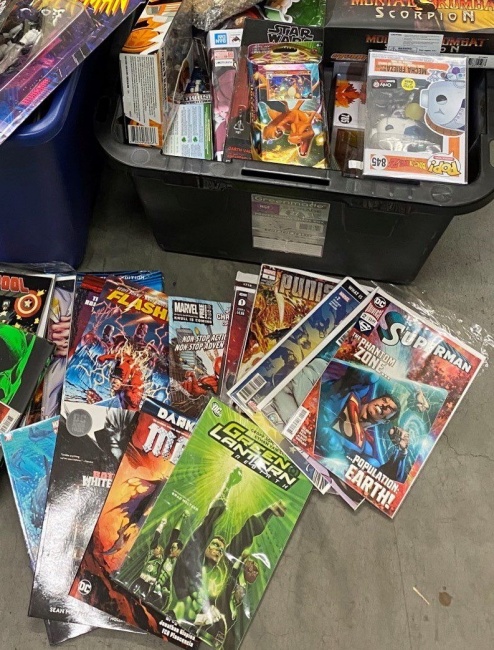 The Seattle police are trying to find the owner of a cache of stolen comics and collectibles that they recovered from a stolen box truck in October.
The items include bagged and boarded comics, Funko Pops, action figures, and other collectibles.
The police suggest that anyone who has a collection like this in storage check on it to see if anything has been stolen. Anyone who believes the items may be theirs should contact the Seattle Police Department at SPDGIU@Seattle.gov and reference case number 2021-276209.
If the owner is not found, the police must destroy the stolen goods, per department policy.
Click Gallery for photos!