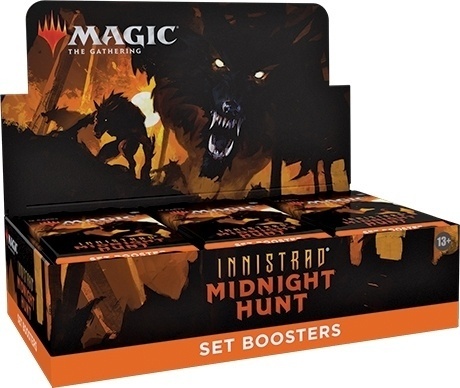 TCGplayer unveiled their October data for sealed TCG product sales and price changes, and the data pointed to some new and continuing trends that have developed in the market.
Magic: The Gathering continues to be an enigma where sealed sales are concerned. The new chart revealed that Standard set sealed product sales continue to trend downward. This downtrend comes after Hasbro CFO Deb Thomas and WotC President and COO of Hasbro Wizards of the Coast and Digital Gaming Chris Cocks recently delivered an absolutely glowing report for the Magic brand in Hasbro's Q3 earnings report (see "'Magic' Sales Beat 2020 Numbers in Three Quarters") where they touted Adventures in the Forgotten Realms as the best-selling summer release of all time. This set replaced the annual Core Set summer release this year.
The Q3 Standard set,
Innistrad: Midnight Hunt
, languished near the bottom of the TCGplayer sealed sales chart at #24 in October, which was its release month (see "
October 2021
").
Innistrad: Crimson Vow
, the upcoming seventh Standard set of the year, clocked in only slightly above its sister set at #22 and #23, during its preorder phase. This continues the trend of 2021
Magic
Standard sets trailing
Pokemon
,
Yu-Gi-Oh!
, and occasionally
Flesh and Blood
on these monthly charts.
The downtrend Standard sets are experiencing in TCGplayer sealed sales can likely be attributed to how the Magic brand is changing to become more focused on digital gaming where the Standard format is concerned. MTG Arena is the cash cow driving the Standard format, as it has helped drive the WotC and Digital Gaming segment up 32% in Q3 2021 over Q3 2020, and players don't need to buy physical cards to compete on that platform. The impact of players migrating between digital and tabletop products seems to be finally emerging as lackluster sales data for Standard physical product. Cocks did state in the report that there is a "healthy crossover between users who come on board digitally, who migrate to tabletop," but the TCGplayer sealed numbers are telling a different story in Q4. The demand for Magic sealed Standard product off of the TCGplayer platform is clearly not what it used to be, even just a year ago with Zendikar Rising (see "October 2020").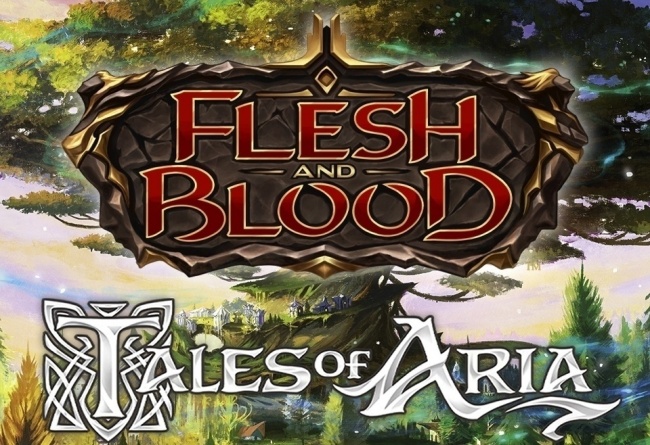 The drop in sealed product demand in early Q4 can't be entirely attributed to
MTG Arena
's effect on consumer behavior. Product shortages (see "
'Midnight Hunt' and Peak 'Pokemon TCG?'
") may have played a factor in the sales of
Midnight Hunt
as well as WotC's TCG competitors doing a stellar job of absorbing market share on the TCGplayer platform.
Pokemon TCG
and
Yu-Gi-Oh! TCG
are just simply on fire, and continue to dominate slots on the chart, month-after-month, in 2021. Newcomer
MetaZoo
's
Nightfall Booster Box
surged to the #3 slot in October, and
UniVersus: My Hero Academia Booster Box
, which is distributed by Asmodee USA, claimed the #6 slot. Sales of
Flesh and Blood Tales of Aria
1E
dropped from the September 2021 #1 slot, but still took a slot of the top ten (see "
September 2021
"). The highest ranked
Magic
product on the October sealed sales chart was
Modern Horizons 2 - Collector Booster Display
at #19.