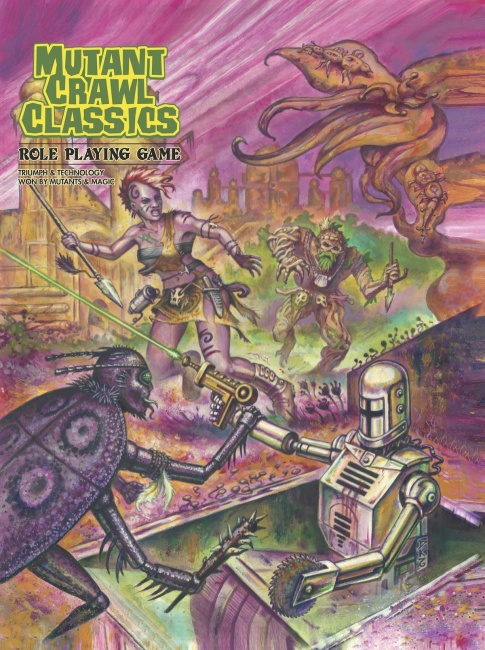 Goodman Games will release
Mutant Crawl Classics: Core Rulebook
, a science fiction RPG, into retail stores in December.
Goodman's new sci-fi rulebook sends RPG enthusiasts back to the glory days of science fiction games. Players can assume the roles of mutants, seekers, robot-killers, or shamans as they explore the wasted landscape of a 70s-style post-apocalyptic setting. This book offers modern rules, and is 100% compatible with DCC RPG.
The Softcover Edition of this book features cover art by Doug Kovacs, and will retail for $24.99. The Mutant Astronaut Edition (hardcover) will retail for $60.00.
Goodman Games also recently announced The Shelf of Holding, a RPG book organizer (see "'The Shelf of Holding'").
Click on Gallery below for full-size images!