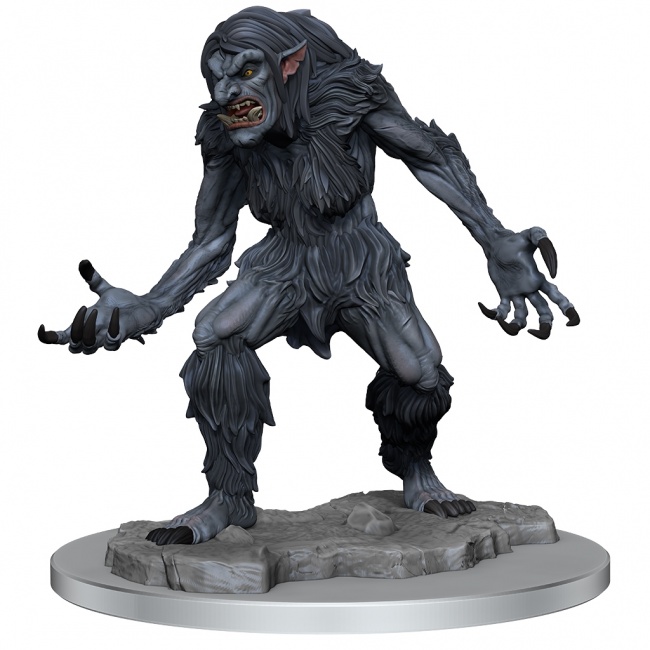 WizKids unveiled
D&D Nolzur's Marvelous Miniatures: Paint Night Kit #8 - Ice Troll
, which will hit stores in January 2022.
The all in-one-event kit features an Ice Troll miniature for customers to hone their skills on. This kit comes with access to an expert step-by-step tutorial provided by Den of Imagination. D&D Nolzur's Marvelous Miniatures: Paint Night Kit #8 - Ice Troll comes with the figure, 12 Vallejo paint colors, 2 brushes, a water pot, and a blister pack that doubles as the paint palette.
This kit will retail for $19.99. Stores may only order a total of 12 kits through one WizKids' distributor of their choice.
WizKids also recently revealed Dracohydra and Elder Brain Dragon , premium figures that are part of the D&D Icons of the Realm: Fizban's Treasury of Dragons set (see "Fizban's Treasury of Dragons' Set").
Click on Gallery below for full-size images!