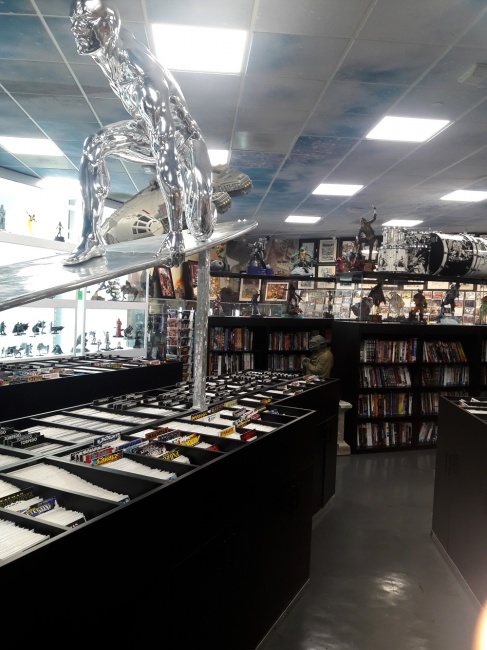 "Explore the Store" is ICv2's new feature series of articles that showcase the layout, inventory, and decor of local gaming and comic book stores across the United States. Recently, ICv2 visited the Torpedo Comics at 7300 Arroyo Crossing Pkwy #105, Las Vegas, Nevada 89113 on November 1, 2021.
This was a return visit to Torpedo Comics to follow up from ICv2's last visit in September of 2019 (see "Torpedo Comics"). During the pre-COVID-19 era, Torpedo Comics had vast inventory of high-end Silver & Bronze Age vintage comic books, modern back issues, new comics, collectible figures, and original comic art. The inventory has changed a little bit since the COVID-19 shutdown occurred. Their focus on high-end comics has moved more toward the Bronze Age gems, as they had to sell several top Silver Age holy grails to stay in business during the lockdown. They have also increased their comic book character statue inventory to continue to cater to high-end customers as well as added display cases to house the statues to the store.
Click on Gallery below for full-size images!