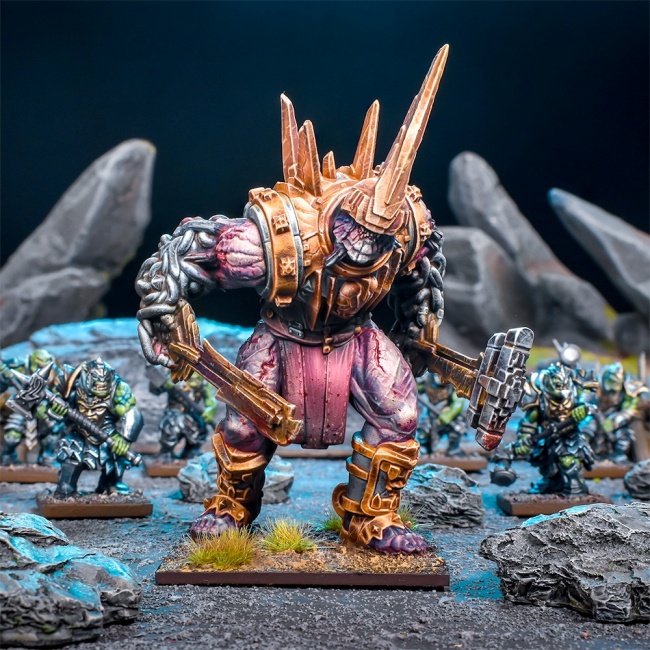 A new wave of Riftforged units will join the battle for Mantic Games'
Kings of War
on January 17, with four model kits.
The giant Stormslayer was created from troll stock, then imbued with pain-fueled rage and the power to control lightning that would otherwise destroy them. This resin model kit comes with a single Stormslayer model and a 50mm square base. MSRP is $35.00.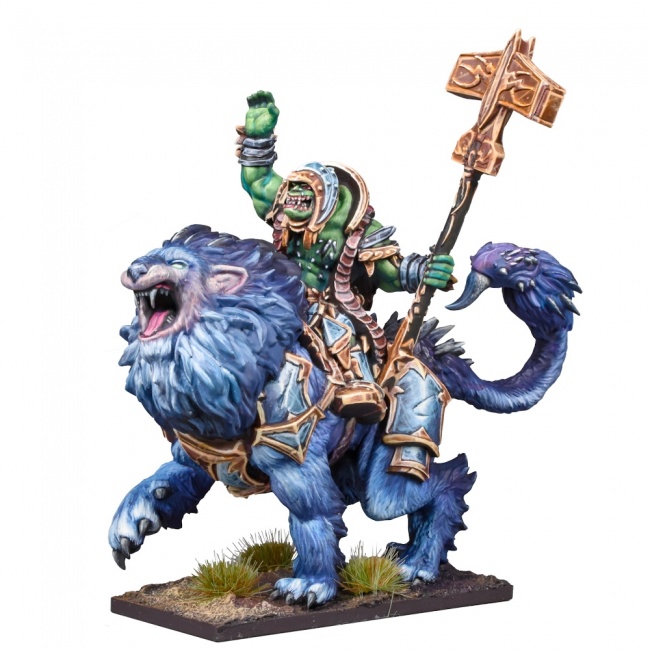 Acting as an emissary from the Abyss, the
Stormcaller on Manticore
carries authority that none dare question, thought their behavior is much like that of the Wicked Ones. Comes with one resin orc Stormcaller mounted on a manticore and a cavalry base. MSRP is $20.00.
The cyclopean Thunderseers Regiment have been given the "gift" of foresight, driving them to a frenzy of madness. Resin kit with three Thunderseer models, each with a 50mm square base. MSRP is $45.00.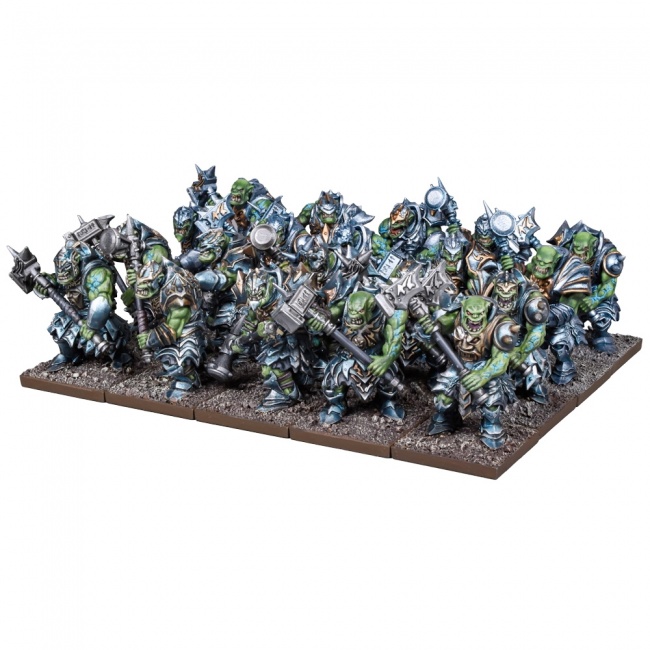 Rounding out the horde is the
Riftforged Orc Regiment
, with 20 orc warriors and 20 25mm bases. MSRP for this set is $35.00.
All kits are supplied unpainted, and some assembly is required.
Click Gallery below to see full-size images of all the models.
Last month, Mantic offered its annual rules update for Kings of War (see "Mantic Games Unleashes 'Clash of Kings 2022'").