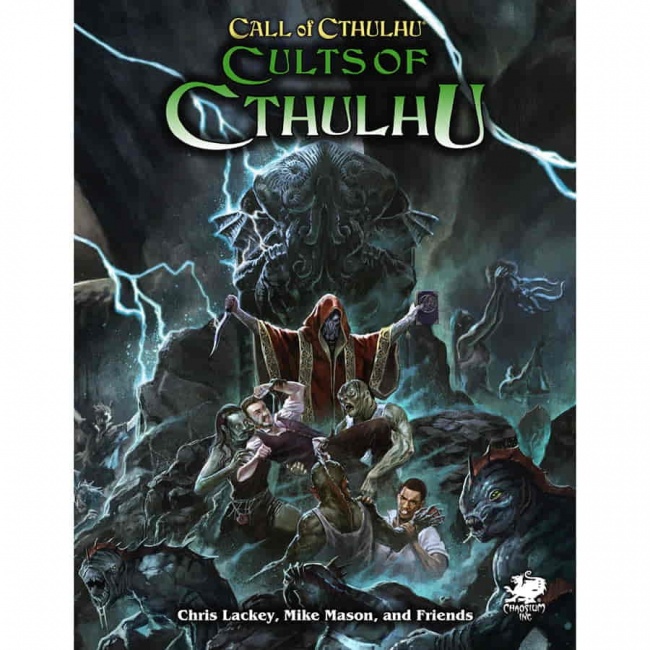 Chaosium will release
Cults of Cthulhu
, a new sourcebook for
Call of Cthulhu
7E, in March 2022.
Cults of Cthulhu is a sourcebook about the humans and humanoids who hear Cthulhu's dark call, and organize cults to do his bidding. This book can be used as a GM or player's tool with information on existing cults and rules for designing unique cults for campaigns. It comes with historical information on Cthulhu cults as well as five fully fleshed out cults ready to insert into encounters. The book also contains the secrets of the Deathless Masters, and three scenarios set in Cthulhu by Gaslight, the Roaring Twenties, and Modern-Day.
This book will retail for $49.99.
Chaosium also revealed Call of Cthulhu: Keeper Tips, a handy reference pocketbook for GMs, which will release into retail in January (see "'Call of Cthulhu: Keeper Tips'").