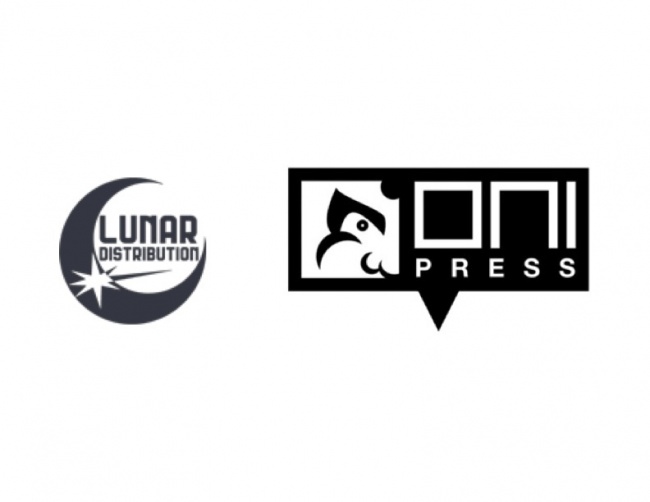 The Oni-Lion Forge Publishing Group has added Lunar to its list of distributors, effective immediately. Going forward, Oni Press, Lion Forge, and Limerence Press comics and graphic novels will be distributed to the direct market by both Diamond Comic Distributors and Lunar, while Simon & Schuster will continue to distribute their graphic novels to the book channel.
Oni Press titles will be released by Lunar and Simon & Schuster on Tuesdays and by Diamond on Wednesdays. Lunar will start with a limited selection of Oni titles and move toward offering the full backlist and frontlist.
Oni is Lunar's the fifth publisher to be distributed by Lunar, which was formed last year to handle DC's direct market distribution. The other Lunar publishers are Z2, Scout, and Ahoy Comics (see "Lunar Adds Z2 to Its Roster of Publishers").
"With the addition of Lunar as one of our distribution partners, we are thrilled to offer new options and opportunities to the comic book specialty market," said Oni Press publisher James Lucas Jones in the announcement. "Lunar shares our dedication to continue to grow this important market together."
"When Henry Barajas came aboard the Marketing team just a few months after I joined Oni, we all took a comprehensive look at our direct market side of the business," said Oni's Senior VP of Sales and Marketing, Alex Segura. "He was a big proponent for expanding the options we provide to our comic shop retail partners. We've all known Christina and the Lunar team for a long time, so it was very easy to figure out ways to make a partnership work in tandem with our existing distribution deal with Diamond."