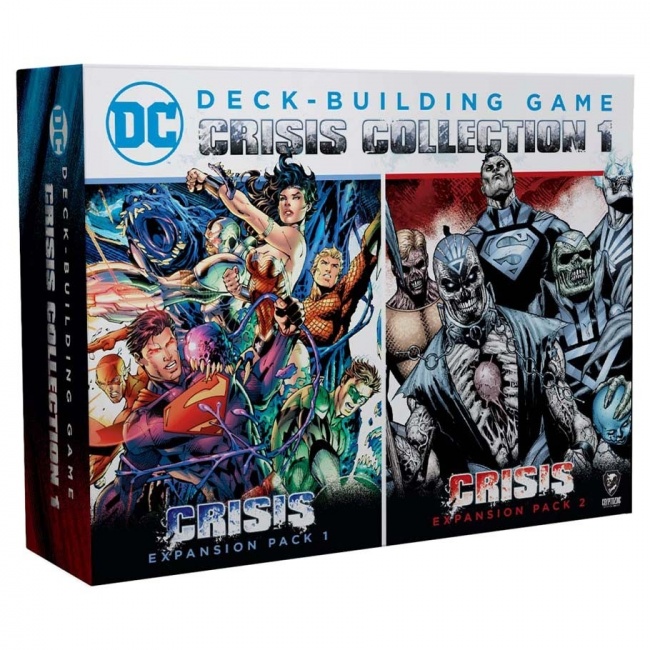 Cryptozoic Entertainment will release
Crisis Collection 1
, for the
DC Deck-Building Game
series, into retail in Q1 2022.
Crisis Collection 1 features the first two Crisis Expansion Packs for the DC Deck-Building Game series in one box. It also adds a variety of new cards to add to any of the base games. This collection introduces new Crisis events and upgrades Super-Villains from previous game into Impossible Mode Super-Villains. There are also six new oversized Super Heroes in each expansion.
The game box includes 2 Crisis Expansion Packs, 121 game cards, 2 rulebooks, 28 Oversized Super Hero Cards (in foil), and a White Lantern Sinestro oversized foil promo card. This collection will retail for $39.99.
Cryptozoic will also release the DC Deck-Building Game: Crossover Collection 1 in Q1 (see "Cryptozoic's 'Dark Knight Returns' Details").