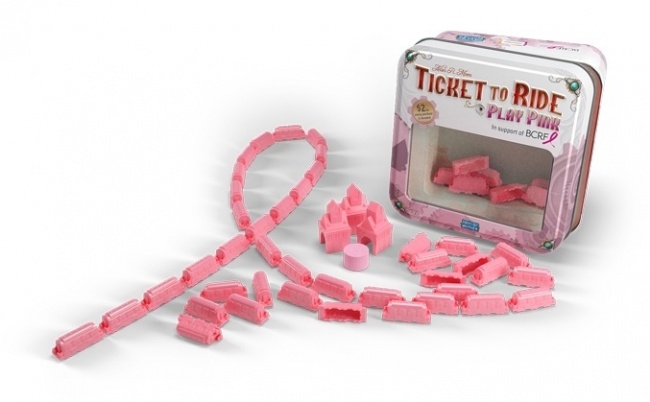 Asmodee USA and Days of Wonder raised over $184,000 for the Breast Cancer Foundation through their Play Pink initiative.
The funds raised came from the sales of a limited edition Train and Station set for Ticket to Ride (see " 'Ticket to Ride: Play Pink' "). Over 40,000 physical copies of this set were sold as well as 67,000 digital Play Pink Bundles. These sets sold out in France, Italy, Belgium, and Poland sold out of Play Pink train sets in 10 days.
"We have been humbled by everyone's response to the Play Pink initiative and are incredibly happy of the commitment of our players to support this charity," said Stephane Carville, CEO of Asmodee. "We're so glad to bring our players together around such a great cause - breast cancer affects millions of women around the globe. We are honored to have made an impact supporting the BCRF's cause, and all the amazing work they do."
Funds raised correspond to 100% of profits from Pink Play products sold.