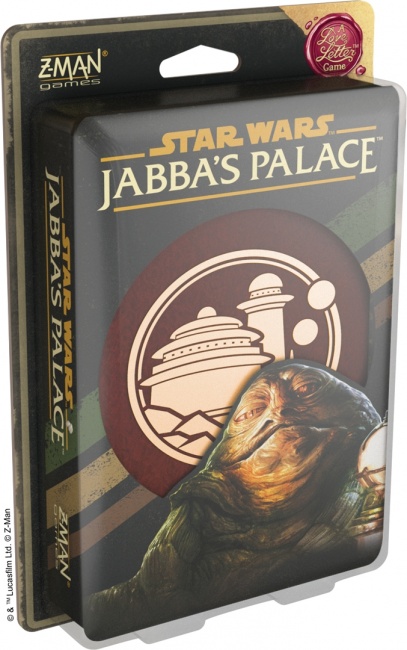 Asmodee USA will release
Star Wars
:
Jabba's Palace
–
A Love Letter Game,
a new version of the classic social deduction game by Z-Man Games and Lucasfilm, for release on February 11, 2022.
The next Love Letter spinoff takes place at the palace of the most notorious gangster in galaxy, Jabba the Hutt. There, players take turns drawing and playing cards, as in the original Love Letter game, to push their Agenda and outwit the other players. This version of the game features characters from Return of the Jedi such as Luke Skywalker, Salacious Crumb, Jabba the Hutt, and of course, Boba Fett (see "'Book of Boba Fett' Trailer").
The game box comes with 19 Character cards, 4 Agenda cards, 13 Victory tokens, 6 Reference cards, and a cloth bag. This game supports two to six players, ages 10 and up, and plays in 20 minutes. It will retail for $14.99.
Click on Gallery below for full-size images!