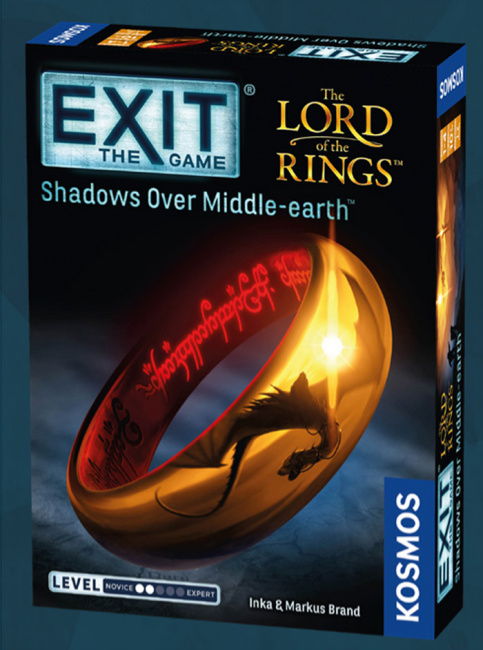 Thames & Kosmos unveiled
Exit: LotR - Shadows Over Middle Earth
, an escape room board game, for release in June 2022.
Exit heads to the land of Mordor where players follow Samwise Gamgee and Frodo on an epic, puzzle-solving adventure. Gandalf has sent them on a quest to destroy the One Ring, and players will need to visit various locations from LotR to do it while avoiding threats like Nazgul and orcs along the way. The goal of the game is to buy Sam and Frodo enough time to reach Mount Doom, and vanquish the One Ring in its fires.
This game is for one to four players, ages 10 and up, and plays in one to two hours. It will retail for $19.95.
Thames & Kosmos released several new Exit titles in 2021 (see "'Exit' Titles in the Works").