Marvel has two new X-Men series in the works: the limited series X-Men '92 reimagines the story of House of X as if it were set in the 1990s, and the ongoing series Knights of X finds Captain Britain trapped in the Otherworld and searching for a valuable artifact.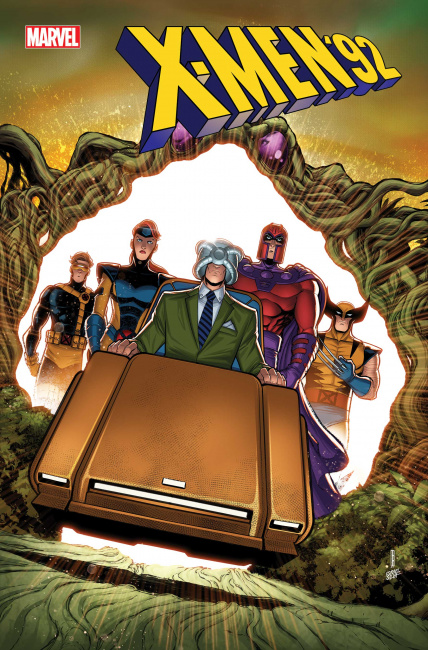 X-Men '92,
by writer Steve Foxe (
Spider-Ham, Rainbow Bridge, Razorblades)
and artist Salva Espin (
Deadpool: Secret Agent Deadpool
), is a limited series that remixes the events of
House of X,
keeping the basic story beats but setting it in the 1990s. The mutants are still looking to found their own nation on Krakoa, but with the new setting, events will take a different turn. The first issue of the five-issue limited series will go on sale on April 6 with a cover by David Baldeon.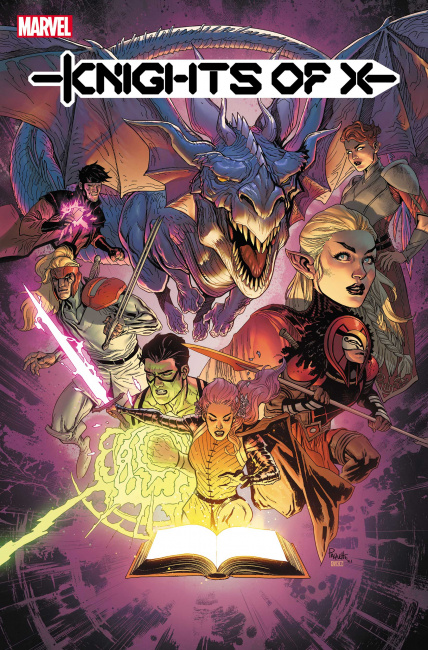 Knights of X,
by writer Tini Howard (
Excalibur, X of Swords
) and artist Bob Quinn (
Way of X
), is set in the mystical Otherworld, where mutants are loathed and feared and chaos reigns. Captain Britain is stranded there, cut off from Krakoa, and she assembles her own round table, the Knights of X, to bring back order and save endangered mutants, but the quest soon becomes a larger one to find and retrieve an important artifact. The Knights will include Rictor, Shatterstar, Gambit, Rachel Summers, Bei the Blood Moon, and Gloriana, as well as two more characters to be named later.
Knights of X
#1 will go on sale on April 13 with a main cover by Yanick Paquette and a variant cover by Rod Reis.
Both series continue the rollout of new stories and concepts that began with the launch of Hickman's House of X and Powers of X in 2019 (see "Hickman Leads Way to New X-Men Universe").
Click Gallery for Covers!