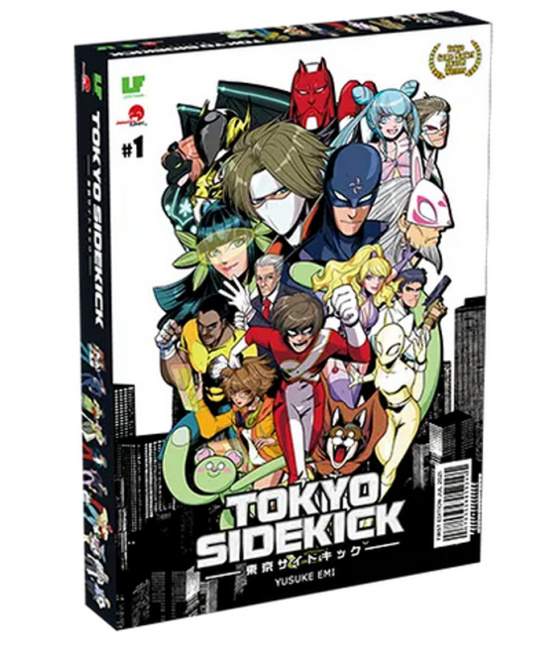 Japanime Games has placed
Tokyo Sidekick
, a cooperative card game inspired by comics and Japanese pop culture, on preorder. This product is scheduled to release on March 2022.
Tokyo Sidekick is set in a world where Variant Humans exist and heroes need to fight to save the city. Players control a hero and sidekick that have their backgrounds and special abilities, and they must send them out into the city to battle new villains. The heroes and sidekicks will unlock new items and abilities as they level up. When the Heroes defeat two Villains, two Supervillains, and the final boss they win the game.
The game is for two to four players, ages 12 and up, and plays in 45-60 minutes. It will retail for $64.95.
There will also be a
Big Eyes, Small Mouth
supplement based around the
Tokyo Sidekick
card game. It contains RPG stats for 20 characters from the game, and will retail for $9.99.
Japanime Games will also release Momiji, a set collection game, into retail stores (see "'Momiji'").