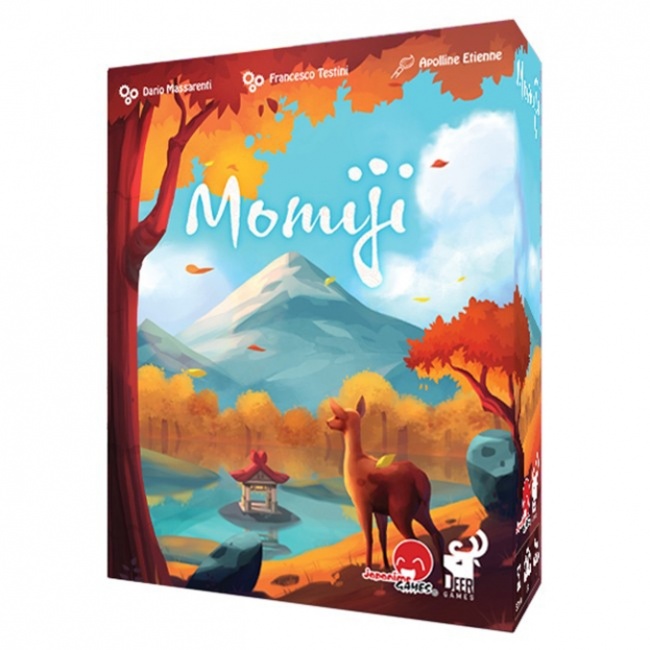 Japanime Games will release
Momiji
, a set collection game, into retail stores in February 2022.
In this game, players are trying to fulfill objectives by collecting leaves from the Imperial Garden. Players start the game with six leaf cards in their hand and three landscape powers which form a unique panorama. There are up six different types of Leaf cards that have values from 0 to 3. They then place randomly chosen objective tokens in the center of play. On each player's turn they can collect leaf cards, play leaf cards, or activate objective tokens. Players score points for collected leaf piles, remaining acorn tokens, and completed active objectives.
This game is for one to four players, ages 8 and up, and plays in 30 minutes. It will retail for $24.95.
Japanime Games released Attack on Titan: The Last Stand, a board game by Don't Panic Games, into U.S. retail this summer (see "'Attack on Titan: The Last Stand'").