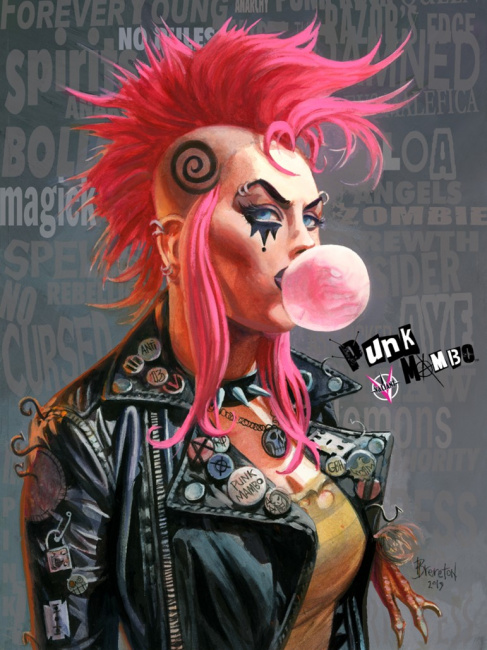 Valiant Entertainment announced their debut in the NFT space via a 3D Genesis Mint Pass token that grants access to their collectible character NFT drops.
The NFT market is a $40 billion market that essentially emerged over the course of 2021 (see "Crazy Comic Art Prices..."), and like many companies, Valiant is now trying to claim its share of that pool of money. Valiant is taking their first steps into this market by offering up their first season of NFT drops. The drops begin with a Punk Mambo NFT that will launch on January 26, 2022 on Ethereum blockchain.
Each of the NFTs will have unique rarities and limited individual traits, and will serve as a new way for Valiant collectors to engage as Valiant increases its footprint in the metaverse. As mentioned previously, these NFTs can be accessed with a 3D Genesis Mint Pass token, and information on obtaining that token is forthcoming. The NFT drop will be accompanied by a dedicated Discord channel to bring their community of collectors together, and a Play-to-Earn campaign.
Click on Gallery below for full-size images!