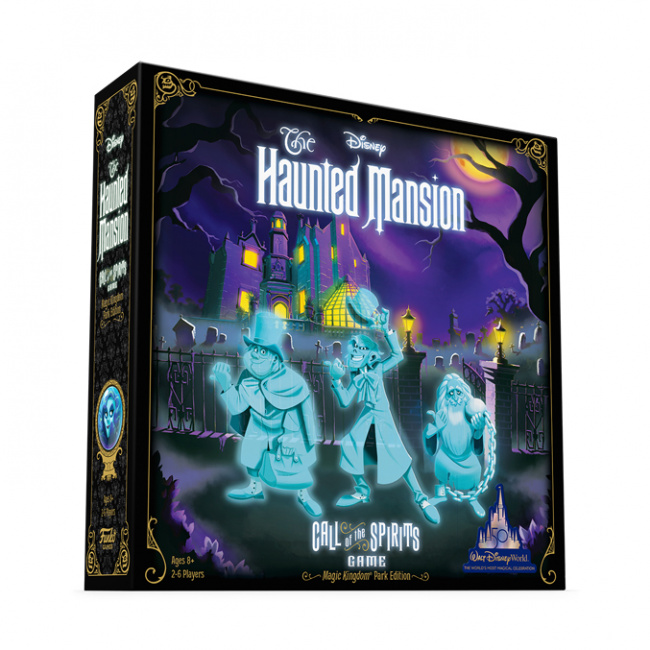 Funko Games unveiled
Disney The Haunted Mansion - Call of the Spirits Game:
Magic Kingdom Park Edition,
which will be available later in January 2022 via the Amazon Treasure Truck.
The original version of Funko's Haunted Mansion game (see " Disney's Haunted Mansion ") featured artwork based on the Disneyland version of the attraction. Each version of this attraction is unique at every Disney park, and the themes for the ride vary from the Hong Kong's Mystic Manor, tailored for the Chinese culture, to Paris' Phantom Manor that has an Old West theme. The Magic Kingdom Park Edition adds new artwork based on the Walt Disney World version of the attraction, which has more American Colonial theme. This game also comes with special glow-in-the-dark Hitchhiking Ghosts and a commemorative 50th anniversary foil seal.
This game is for two to six players, ages 10 and up, and will retail for $24.99. Thus far, there is no word on whether or not this will release into hobby retail.
Click on Gallery below for full-size images!