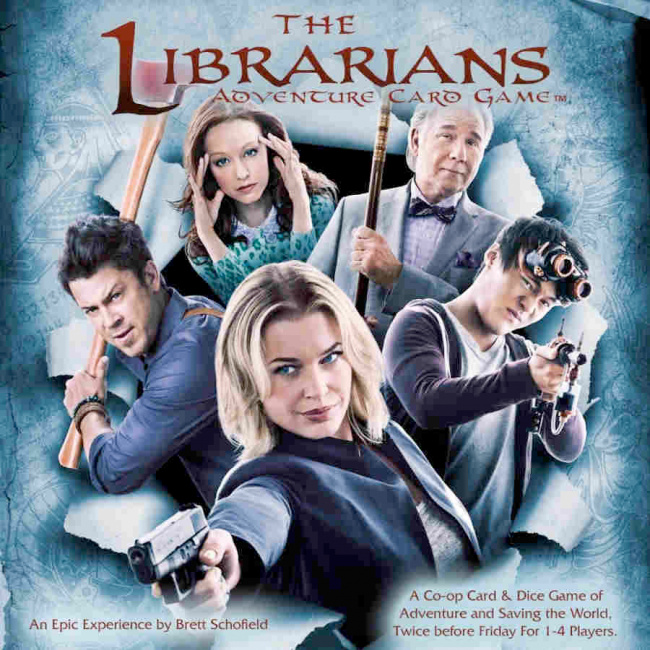 Everything Epic will be releasing a retail version of
The Librarians Adventure Card Game
, based on the 2014-2018 TNT TV series in Q2.
In The Librarians, an ancient secret organization based in The Library and called Librarians, protects the world by fighting against evil magic. In the game, players take on the role of Librarians and their guardians and undertake quests to recover magic artifacts and thwart villainous plans.
Each character is represented by their own unique deck of cards, which players may customize to suit their playing style. A deck of story cards presents the challenges and opportunities that the players will face during the game. Using their cards and the custom dice, the heroes work together to fight enemies and complete missions. The game also features a resource management element through which players must choose whether to acquire more cards or collect energy required to play them.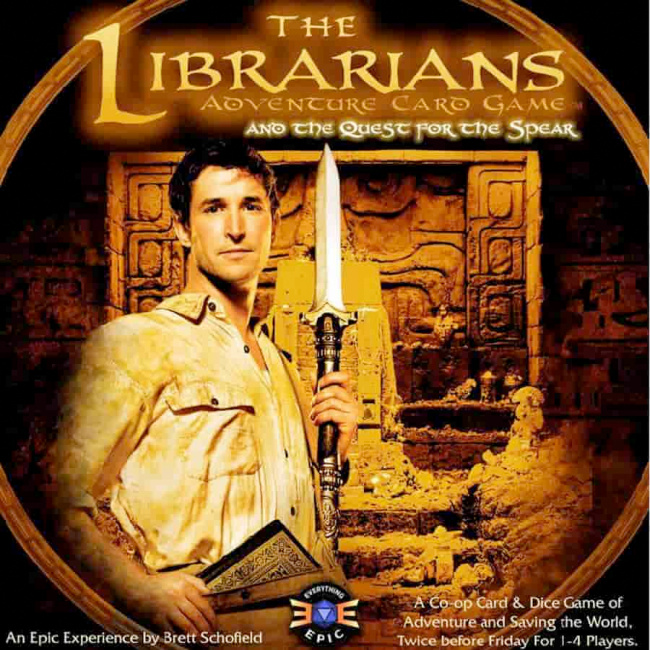 The core game will include four hero decks and four replayable stories, with a total of 295 cards featuring images taken from the fourth season of the TV show, 8 custom dice, 4 hero boards, and tracking tokens. This fully-cooperative game was created by Brett Schofield, his first published design, and is intended for 1 to 4 players. MSRP is $64.99. An expansion set,
The Librarians Adventure Card Game and the Quest for the Spear
is also planned, with two additional characters and a new story.
Everything Epic funded the production of the game through a Kickstarter campaign in November 2020 that attracted 2004 backers to pledge $205,199 (an average of $102.39 per backer).
Next month, Everything Epic will launch Vampire the Masquerade Blood Feud (see "'Vampire the Masquerade Blood Feud – The Mega Board Game' Heads to Retail"), followed by the reboot of Agents of SMERSH in March (see "Everything Epic Will Reboot 8th Summit's 'Agents of SMERSH'").