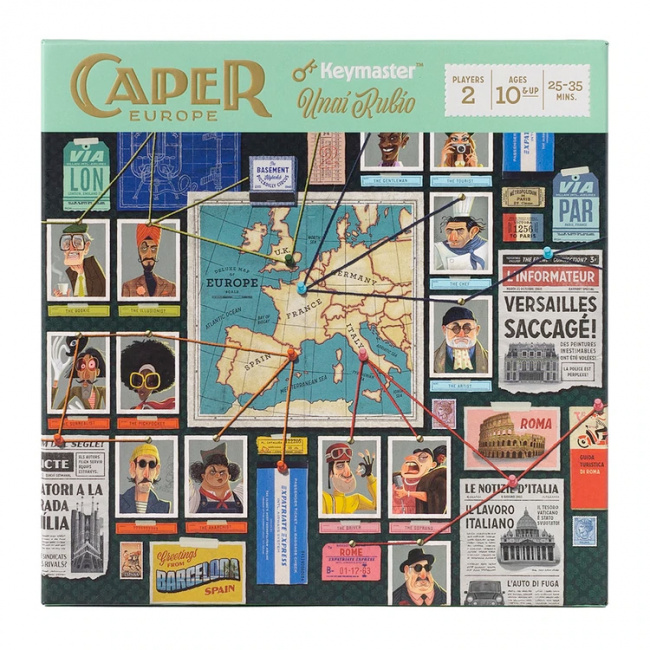 Keymaster Games has announced a new version of 2018's
Caper
with a new setting:
Caper: Europe
, now on pre-order.
Like the original game, Caper: Europe casts players as criminal masterminds trying to carry out the perfect heist, this time in one of four European cities. Through the game's card drafting mechanic, each player tries to recruit a team of thieves and supply them with the gear they need to complete jobs in three locations. After six rounds of play, the more successful team wins the game.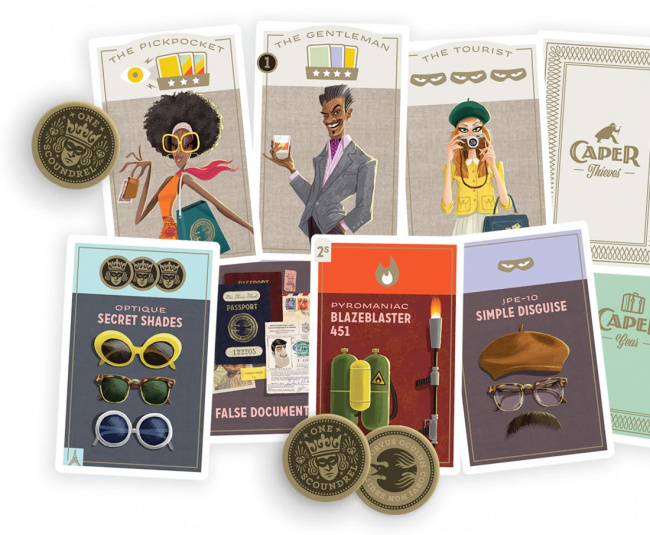 Designed by
Caper
creator Unai Rubio,
Caper: Europe
is a head-to-head game for two players. It comes with 109 cards, 10 cardboard coins, 15 wooden tokens, 1 game board, 1 score pad, and 2 quick reference cards. It is intended for ages 10 and up, and plays in about half an hour. MSRP is $34.99.
Production for
Caper: Europe
was funded through a Kickstarter campaign in March 2021 which attracted $242,565 in pledged support from 5,706 backers (an average of $42.51 per backer).
Last year, Keymaster released PARKS Memories: Mountaineer, a follow-up to it's top-selling PARKS game (see "'PARKS Memories: Mountaineer' Will Hit Stores in Q1").