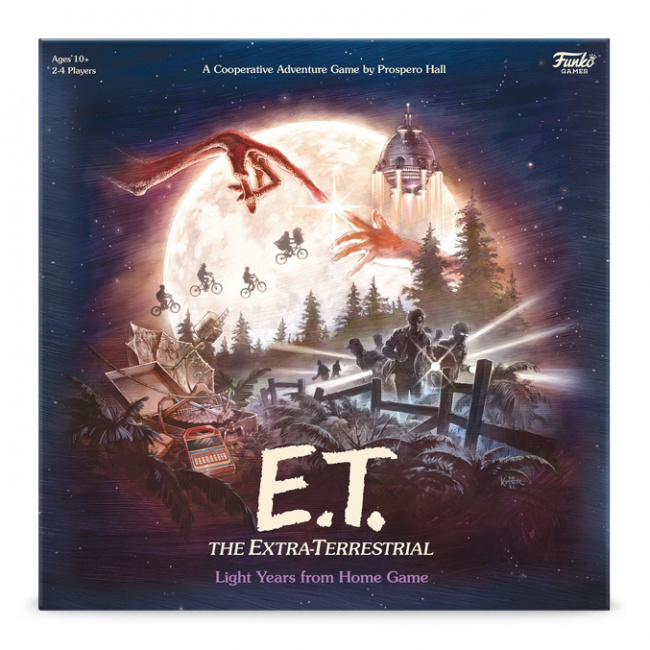 Funko Games announced
E.T. The Extra-Terrestrial: Light Years From Home Game
, a new board game, which will release in summer 2022.
In this cooperative game, players take on the roles of Elliot, Gertie, Mike, or Greg to help E.T. contact his home planet from Earth. To do this, they have to collect parts to make a communication device all while avoiding the federal agents looking to capture them. This game also re-creates the bicycle chase scene from the movie as the kids try to get E.T. to the clearing for the mothership to pick him up. The game box includes an illustrated board, components, and miniatures.
E.T. The Extra-Terrestrial: Light Years From Home Game is for two to four players, ages 10 and up, and will retail for $29.99.
Funko Games also unveiled Disney The Haunted Mansion - Call of the Spirits Game: Magic Kingdom Park Edition (see "Call of the Spirits Game'").