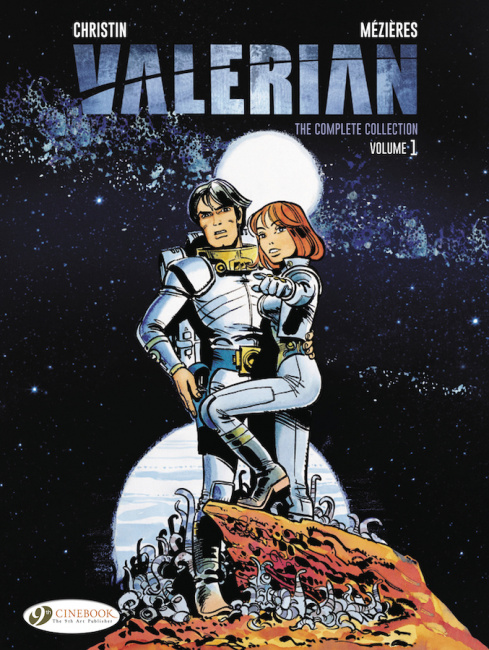 The French comics artist Jean-Claude Mezieres has died at the age of 83. Mezieres was born in 1938 in Paris and met his future collaborator, writer Pierre Christin, in an air-raid shelter during World War II. A fan of Herge's
Tintin
and the Albert Uderzo's
Arys Buck,
Mezieres made his own comics using those characters as a teen and later started drawing original works. His style was also influenced by the American artists Jack Davis and Harvey Kurtzman. Mezieres was intrigued by the American West, and he hitchhiked across the U.S. in the mid-1960s, working on several ranches and ending his trip in Salt Lake City, where Christin was teaching. The two later collaborated on the 2002 BD
Adieu, Reve American,
a memoir of this period.
Mezieres is best known to English-speaking readers as the artist of the science fiction fantasy Valerian and Laureline. He and Christin initially planned to do a Western, but Pilote, the comics magazine that ran their work, had plenty of those, so they switched genres. Their tale of two 28th-century special agents who travel through time and space at the behest of the Terran Galactic Empire ran from 1967 to 2019, and it appears to have influenced some of the visuals in the Star Wars films; when Mezieres saw the first movie, he remarked that it was like looking at a large-screen adaptation of his books.
While the rest of Mezieres' work is not available in English, he had a lengthy career and received a number of lifetime achievement awards, including the Angouleme Grand Prix in 1984, an Inkpot Award in 2006, and the Max & Moritz Prize in 2018. His final work was L'Art de Mezieres, a collection of his sketches and commercial work, which was released by the French publisher Dargaud in 2021.