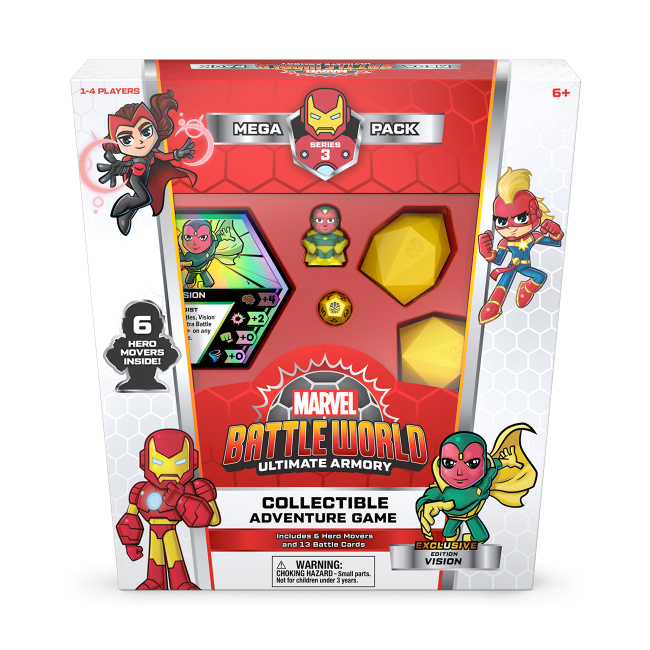 Funko Games has announced the third set of characters for its
Marvel Battleworld
collectible game:
Marvel Battleworld: Series 3 Ultimate Armory,
available in March in both
Mega Pack
and
Battle Ball
formats.
Ultimate Armory builds on the previous two Marvel Battleworld series with 30 new collectible characters drawn from the "Armor Wars" comic book storyline, including the Hulkbuster, Iron Man, Ms. Marvel, and the Winter Soldier. It also introduces a new game mechanic called the Armor Token, that allows players to upgrade their heroes.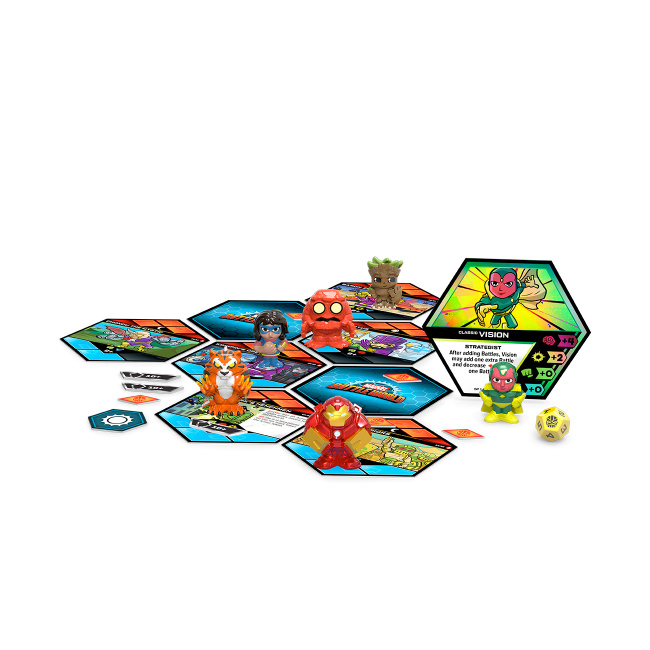 The first release in the new series will be the
Marvel Battleworld: Series 3 Ultimate Armory Mega Pack
, which will feature six characters including an exclusive foil card version of Classic Vision and two random mystery heroes. The set also comes with 19 cards, 1 attack die, 13 danger tokens, 7 armor tokens, and 1 danger coin. MSRP is $22.99.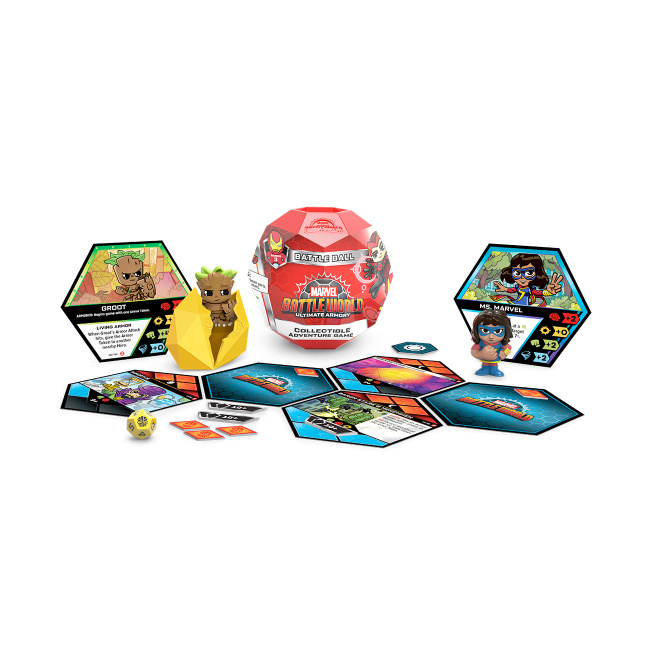 Battle Ball
sets with a single hero and a Thanostone hiding a mystery hero will also be available separately with an MSRP of $9.99. Each
Battle Ball
also includes 7 cards, 1 attack die, 8 tokens, and a danger coin.
Funko's Marvel Battleworld is a collectible cooperative game for 1 to 4 players, ages 6 and up, which launched in 2020 with Mystery of the Thanostones (see "Funko Announces 'Marvel Battleworld: Mystery of the Thanostones'"), and a follow-up in 2021 with the Treachery at Twilight series (see "Funko Games Will Release 'Marvel Battleworld: Treachery at Twilight'").