Drawn & Quarterly's Fall 2022 list looks both forward and backward, with new work by Kate Beaton, Tom Gauld, and Keiler Roberts and a collected edition of the works of the late Genevieve Castree, curated by her widower, Phil Elverum. Here's a look at the lineup.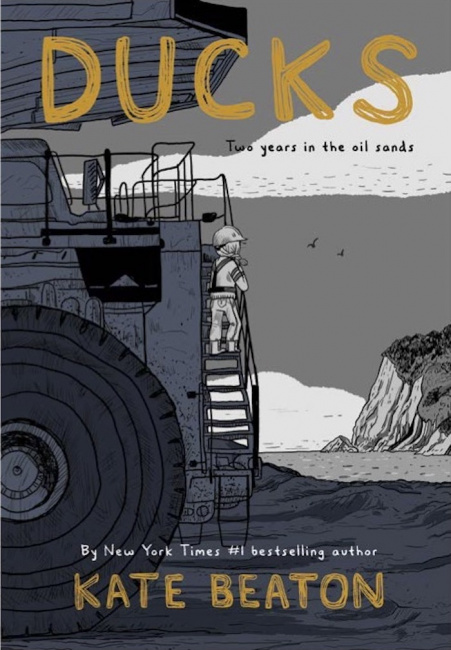 Ducks: Two Years in the Oil Sands,
by Kate Beaton, is a departure from her earlier comics, the light-hearted historical spoofs collected in
Hark A Vagrant
and
Step Aside, Pops!
In order to pay off her student loans, Beaton headed west to seek her fortune working in the oil sands of Alberta, and she chronicles her life there in what is essentially her first graphic novel. Her experiences in a company-owned camp, working with a mostly male crew to whom danger and trauma were part of the job, contrast with the breathtaking natural beauty of this sparsely populated area.
Ducks
will be published in September as a 448-page, four-color hardcover with an MSRP of $39.95.
Revenge of the Librarians,
by Tom Gauld, on the other hand, is familiar ground for his longtime readers, although it's also perfectly accessible for newcomers. Gauld's horizontal-format, single-page cartoons gently lampoon books, readers, librarians, and the literary life in general. This book is similar in format and sensibility to
You're All Just Jealous of My Jetpack
and
Baking with Kafka
and will sit comfortably on the shelf next to them.
Revenge of the Librarians
will be published in October as a four-color, 180-page hardcover with an MSRP of $24.95.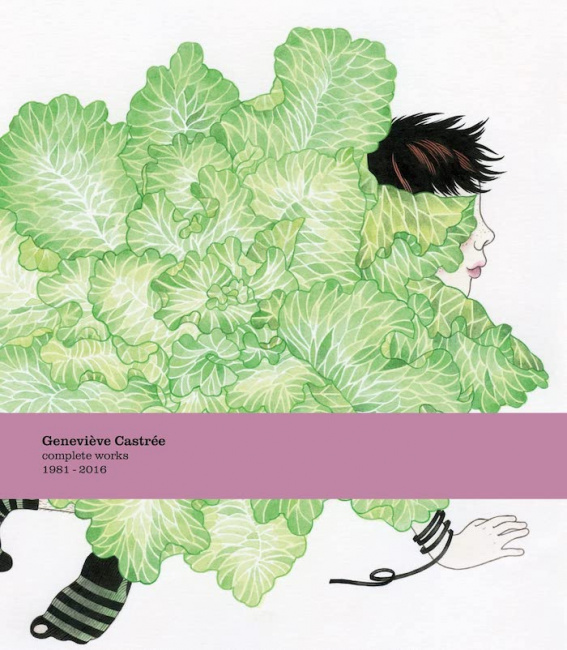 Genevieve Castree: Complete Works, 1981-2016,
edited by Phil Elverum, gathers the comics, drawings, photos, and album covers created by the late artist, who was also a musician, sculptor, and activist. The collection includes the entirety of her memoir,
Susceptible,
which chronicled her childhood. Castree's final work was
A Bubble,
a board book dedicated to her daughter (see "
BD by Ruiller, Castree, in D&Q's Spring List
"). Drawn & Quarterly will publish the monograph/art book in October as a 562-page, four-color hardcover with an MSRP of $99.95.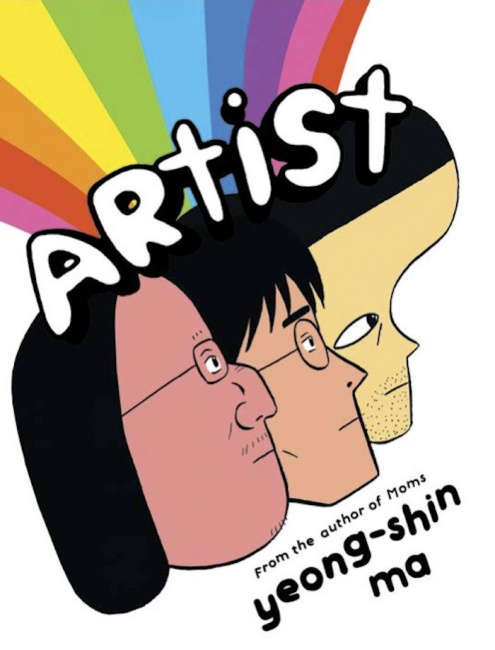 Artist,
by Yeong-Shin Ma, follows the misadventures of three artists who call themselves, collectively, Arcade. Success has eluded the trio so far, and they're getting older in a culture that places a premium on younger artists. They spend their time arguing about art and complaining about the younger generation, but when one of them starts to rise above the others, their triangle becomes unstable. Ma is a Korean creator whose earlier work,
Moms,
was also published by Drawn & Quarterly; like
Moms, Artist
is translated by Janet Hong. The 636-page, four-color paperback is scheduled for October with an MSRP of $44.95.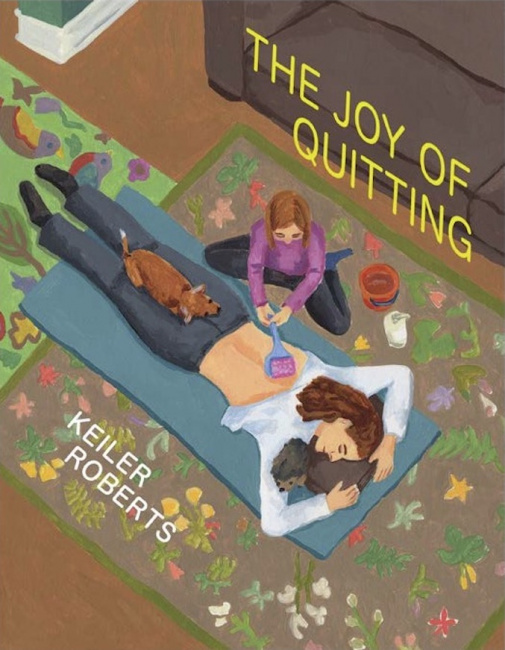 The Joy of Quitting,
by Keiler Roberts, chronicles eight years of domestic life with wry humor in a similar vein to Roberts' earlier comics, including
My Begging Chart,
published by D&Q last year. As her daughter Xia grows from a toddler to a pre-teen, and the family dynamic shifts in other ways, Roberts portrays the small trials and chuckles of everyday life. D&Q will publish
The Joy of Quitting
in October as a 224-page, black and white paperback with an MSRP of $24.95.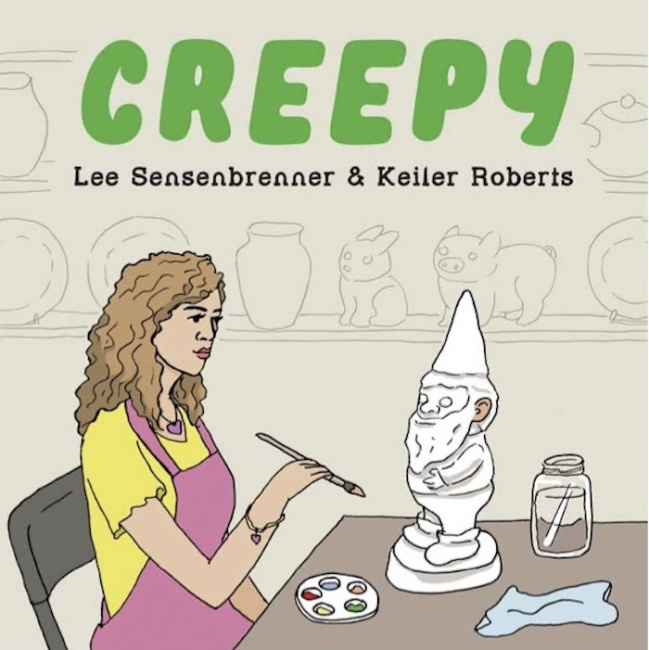 Creepy,
by Keiler Roberts and Lee Sensenbrenner, is a picture book, but it's not for kids. With deadpan humor, they tell the story of a woman who was normal in all respects but one: She would sneak up on children who were staring into their phones or tablets and snatch something away from them. A Grimm's fairy tale for modern readers,
Creepy
will be published in October as a four-color, 36-page hardcover with an MSRP of $14.95.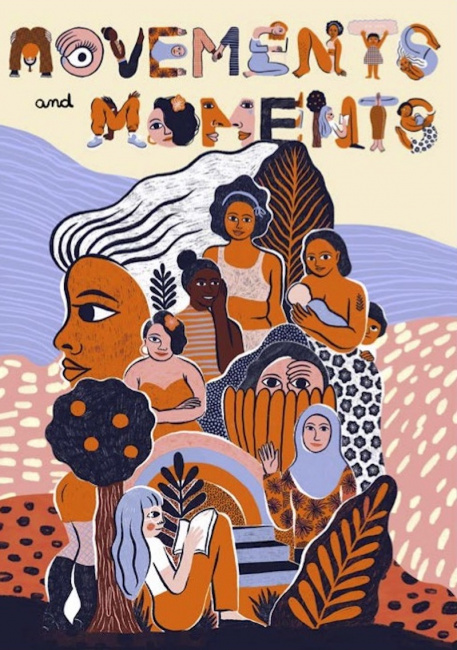 Movements and Moments,
edited by Sonja Eismann, Maya, and Ingo Shoningh, is an anthology of stories about indigenous peoples resisting colonizers in Brazil, Vietnam, India, and other countries all over the world. The anthology was created in cooperation with the Goethe-Institute Indonesien in Jakarta, Indonesia, and D&Q will publish it in October as a 308-page, black and white hardcover with an MSRP of $29.95.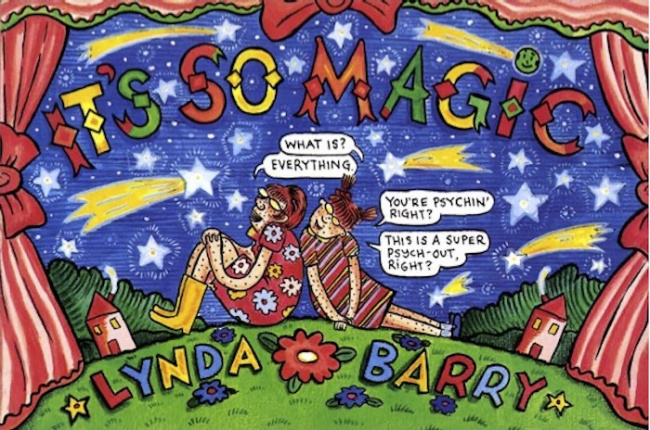 It's So Magic,
by Lynda Barry, is the latest in D&Q's collections of Barry's Marlys and Maybonne comics. It will be published in September as a 128-page, black and white hardcover with an MSRP of $21.95.