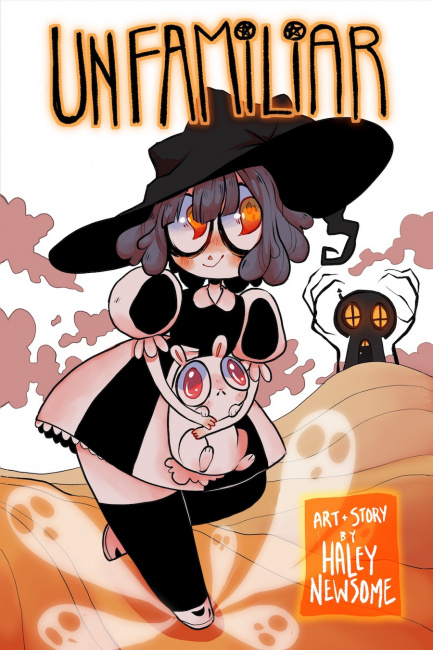 Tapas Media and Andrews McMeel Publishing (AMP) are teaming up to publish a new line of graphic novels based on Studio Tapas properties, that feature "strong female and underrepresented characters," according to the announcement.
Studio Tapas is a division of Tapas Media that develops and publishes original webtoons that are wholly owned by Tapas. AMP is the publisher of Big Nate, Phoebe and Her Unicorn, and other properties, many of which are syndicated newspaper strips.
The two companies have signed a multi-book deal that will kick off with three properties this fall:
Unfamiliar, by Haley Newsome (LavenderTowne) is the story of a young witch who makes friends with the ghosts who haunt her house and help them find fulfillment. The webtoon got 30 million views, according to Tapas.
DPS Only!, by Xiao Tong Kong (Velinxi) follows a young woman as she makes a name for herself in the world of e-sports, overcoming numerous obstacles in the process. This webtoon was nominated for a 2021 Eisner Award.
The Witch's Throne, by Cedric Caballes (WhataHero), a fantasy story with manga and RPG influences, follows a young alchemist on a journey to become one of the heroes of their world.
More titles are planned for 2023.
In November 2021, Tapas signed with Creative Artists Agency to help sell its Studio Tapas properties to other media (see "Tapas Media Signs with Creative Artists Agency").
Click Gallery to see covers!