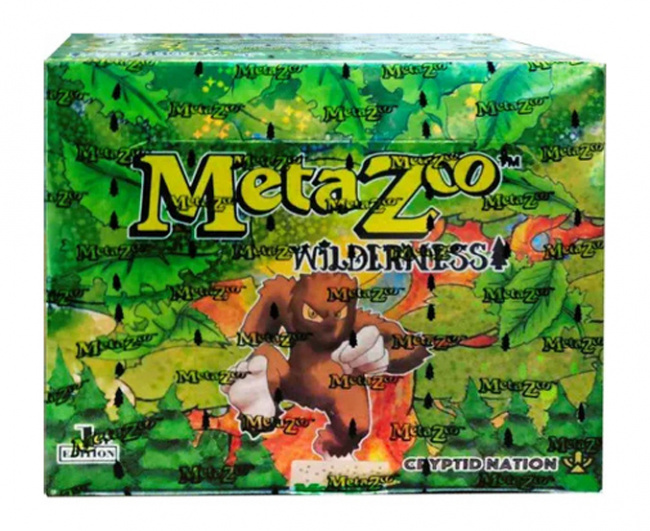 MetaZoo Games revealed the
MetaZoo: Wilderness 1E
booster set, which will hit retail on March 31, 2022.
The next MetaZoo TCG set sends Casters into the vast forests in search of new cryptids. It expands the world beyond the Veil past the edge of the forest where Bigfoot and the Cumberland Dragon make their homes. This booster set will come in 36-count Booster Boxes (MSRP $139.99 per display), Blister Boosters (MSRP $119.76 per display), Spellbooks (MSRP $49.99), Theme Decks (MSRP per $149.90), and a Release Event Box (MSRP $19.99).
Steve Aoki, famous DJ, producer, and entrepreneur, is a full equity partner and a cofounder of Metazoo Games (see "Steve Aoki Becomes a Full Equity Partner at MetaZoo Games").