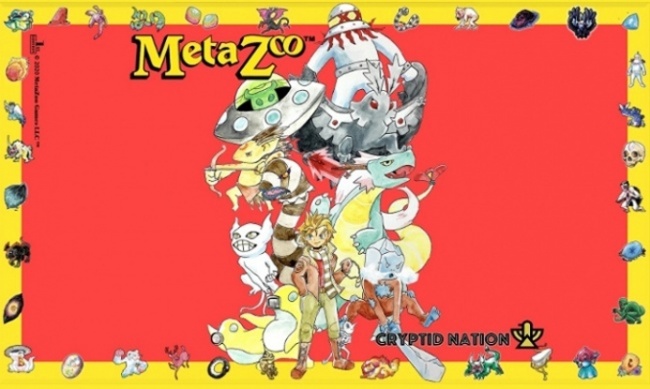 MetaZoo Games LLC. announced that Steve Aoki, famous DJ, producer, and entrepreneur, has become a full equity partner and a cofounder of their company.
Music celebrities continue to gravitate toward the TCG business. It started with Logic and Logan Paul's epic bidding wars for Pokemon TCG cards (see "Famed Rapper Logic Buys Charizard"), and continued on, as Katy Perry performed for Pokemon TCG's 25th Anniversary (see "Katy Perry Headlines 'Pokemon' 25th Anniversary"). Post Malone later threw his hat in the TCG ring as he dove into the Magic: The Gathering singles market (see "Post Malone Spends Thousands"). Now, Aoki is taking his turn in the barrel by heading up MetaZoo's marketing and corporate partnership endeavors as a partner.
"I knew from the moment I laid eyes on the first MetaZoo cards that the potential for this brand is absolutely crazy," commented Aoki the new partnership. "Michael and I are going to blow the lid off this thing and make it the biggest and best TCG in the world - this is just the beginning!"
The company also added Shaw Mead to their executive team as their new COO. Mead is the founder of Game Kastle, a nationwide chain of game stores, as well as Hobby Games Distribution, Inc. Mead brings two decades of experience to Michael Waddell's relatively new company (see "New TCG 'MetaZoo'").
Along with the Aoki and Mead announcements, MetaZoo also announced their set release schedule through October 2022. Over an 18-month time period, they will be releasing five sets starting with MetaZoo: Cryptid Nation.
Click on Gallery below for release schedule!