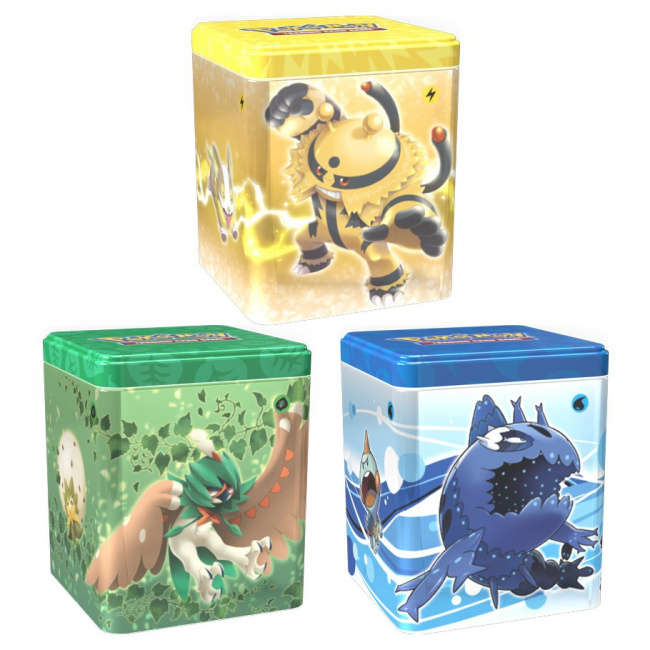 The Pokemon Company International will release
Pokemon TCG: Stacking Tins
and
Pokemon TCG: Sinnoh Stars Mini Tin Display
into retail.
The Pokemon TCG: Stacking Tins will come in three different varieties. Trainers can choose from a Lightning Type tin, a Grass type tin, or a rolling Water type tin that stack on each other for easy storage. Each tin comes with 3 Pokemon TCG booster packs and a Pokemon coin, and will retail for $12.99. This product will arrive on February 25, 2022.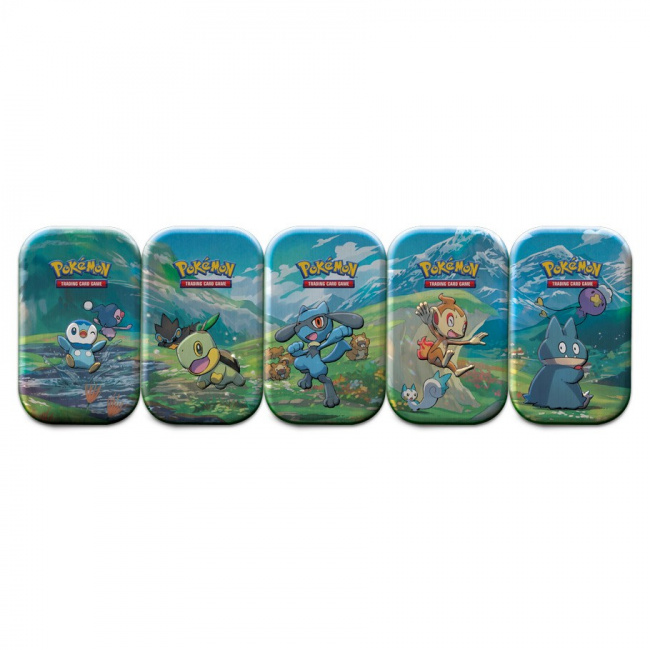 Pokemon TCG: Sinnoh Stars Mini Tin Display
will come with five different mini tins (two of each; 10 total). When placed side-by-side, the art on the cover of the mini tins combine to depict one complete art piece. Each tin will come with 2 Pokemon TCG booster pack and a metallic Pokemon coin. The display will retail for $89.90, and be released on April 8, 2022.
The Pokemon Company International will also release Collector Bundle: Spring 2022 and V Heroes Tins, for Pokemon TCG, into retail (see "'Pokemon TCG' Bundle and Tins").