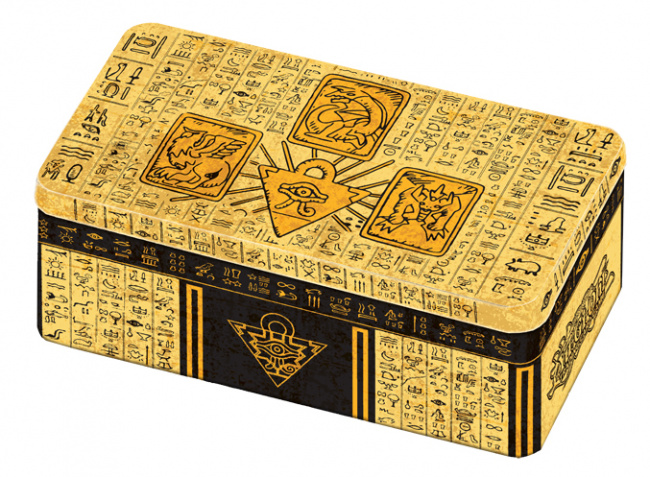 Konami Digital Entertainment announced the
2022 Tin of Pharoah's Gods
, a new tin set for
Yu-Gi-Oh! TCG
, which will hit stores on September 16, 2022.
The 2022 Tin of the Pharaoh's Gods is much like previous gold tins (see "Konami Details Upcoming 'Yu-Gi-Oh! TCG' Releases") and features the top section of the Tablet of Lost Memories, immortalizing Slifer the Sky Dragon, Obelisk the Tormentor, and The Winged Dragon of Ra. When combined with the tops of the 2020 and 2021 tins, this tin will allow players to complete the entire tablet art piece. This tin comes with three Mega-Packs, each with 1 Prismatic Secret Rare, 2 Ultra Rares, 2 Super Rares, 1 Rare, and 12 Common. The 2022 Tin Mega-Packs mega-set feature cards from Blazing Vortex, Lightning Overdrive, Dawn of Majesty, Burst of Destiny, and more.
The 2022 Tin of the Pharaoh's Gods will retail for $21.99.