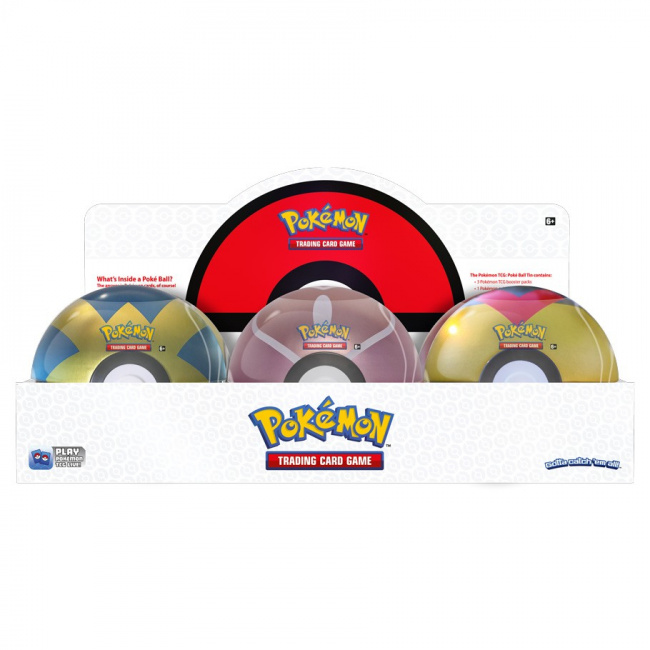 The Pokemon Company International will release a new wave of
Pokemon TCG: Poke Ball Tins
on May 6, 2022.
The new tin displays come with three different Poke Balls. This display features what appears to be a new Love Ball alongside a Quick Ball and a Level Ball. Each tin comes with 3 Pokemon TCG booster packs and a Pokemon coin.
The display will retail for $77.94.
The Pokemon Company International will also release Pokemon TCG: Arceus V Figure Collection (see "Arceus V Figure Collection' Headed to Retail").