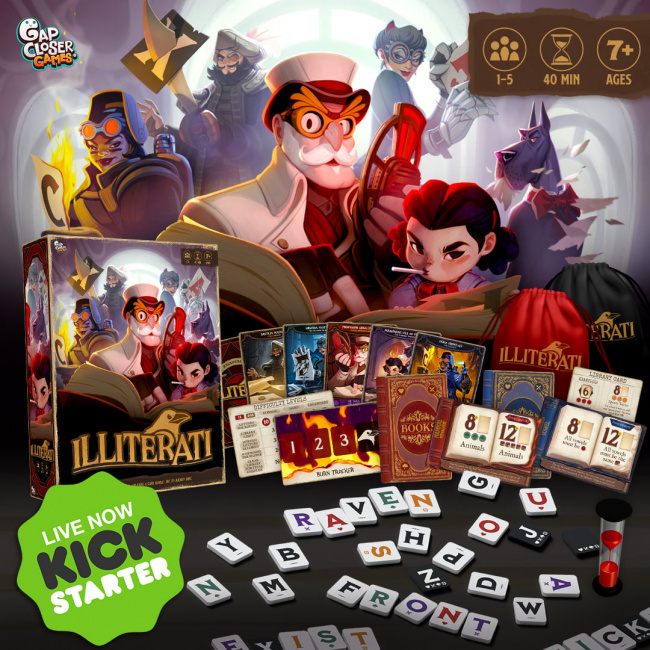 Gap Closer Games has launched
Illiterati
, a cooperative survival word game, onto Kickstarter.
In Illiterati, players take on the roles of Librarians attempting to stop a secret organization from making the world illiterate. Each round, players draw letter tiles and have three minutes to create words by shifting letters between each other. The players must use all the letters to form words before time runs out.
When time is up, unused letters are discarded and one letter is permanently removed from the game. If the players burn too many letters, they lose the game. To win the game, players must each complete two objective books by forming specific words and fulfilling narrative elements. This game is for one to five players, ages 7 and up, and plays in 40 minutes.
As of the publication of this article, the Kickstarter campaign is fully funded at $88,680 with 1,967 backers (about $45 a backer). The Kickstarter offers a retail pledge level that allows stores to put down a deposit on copies of the game and purchase at 50% MSRP.