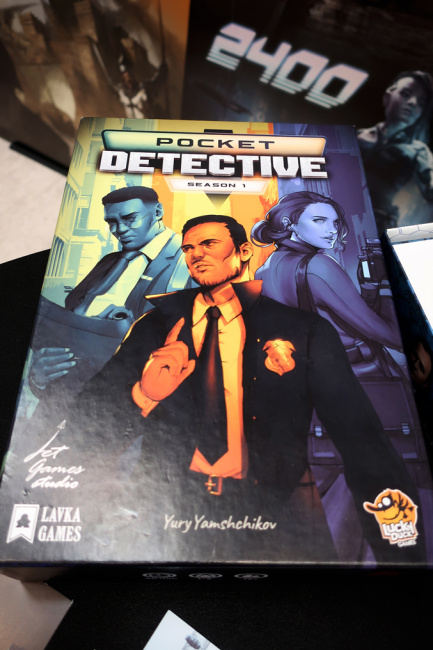 Lucky Duck Games announced
Pocket Detective: Season 1
, a new crime-solving pocket game by Lavka Games, which will release in Q3 2022.
Pocket Detective: Season 1 includes three separate card games. In these games, players talk to witnesses and examine scenes to provide enough clues to solve a crime. The games are progressive, and the clues lead players to new scenes as they unwind the story. Players will continue gathering clues, interrogating suspects, and matching up pieces of information till they can successfully clear the case.
"As you choose‑your‑own‑adventure of what direction you go and what clues you follow, your ultimate goal is to have, when you laid it all out, certain suspects," said Sean Wainwright, Sales Director at Lucky Duck Games. "(Once) you have suspects, you're ultimately going to go and prove that (one of them) did this."
The game is for one to six players, ages 14 and up, and plays in 60 minutes. It will retail for $29.99.
Lucky Duck Games also recently announced a deal with BBC Studios to produce a series of games based on the show Sherlock (see "'Sherlock'").
Click on Gallery below for full-size images!