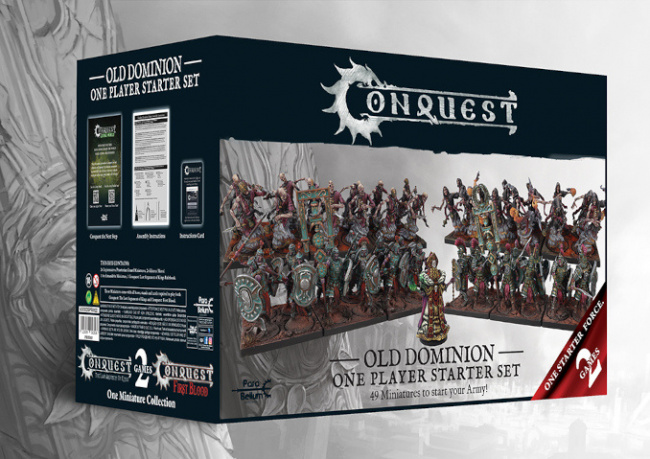 Looking to carry miniatures can be a daunting experience for retailers, especially for those that are unfamiliar with the various brands of miniatures available. Unlike card or board games, the initial capital investment to build a miniatures game section is significant, and there are many SKUs to choose from per game line. One of the keys to constructing a miniatures section in a store, as well as building a customer base for miniatures, is choosing the right entry-level products to carry. A good selection of starter sets on the shelves can energize initial miniatures sales and eventually help develop the customers who are willing to dabble in different paints and plastic into repeat customers.
The largest lines of miniatures carried by most stores around the globe are, without a doubt, produced by Games Workshop. Warhammer, Warhammer 40,000, and occasionally Necromunda are big sellers in the hobby channel and something to think about when starting to build a miniatures section. Many stores that carry these products order and then reorder GW starter sets for these lines, when available.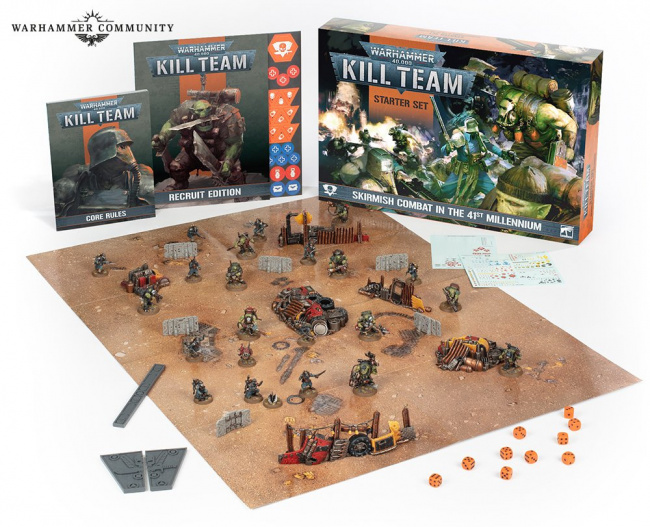 For 2022, Games Workshop has a few selections available or coming available in the realm of starters. The big one for the year is
Warhammer 40,000 Kill Team: Starter Set
, which hit stores back in January 2022 (see "
'Warhammer 40,000 Kill Team: Starter Set'
"). It comes with two armies and everything needed to play a game, including a 96-page
Core Rules
book and a 56-page
Recruit Edition
book that has background information and tutorial missions.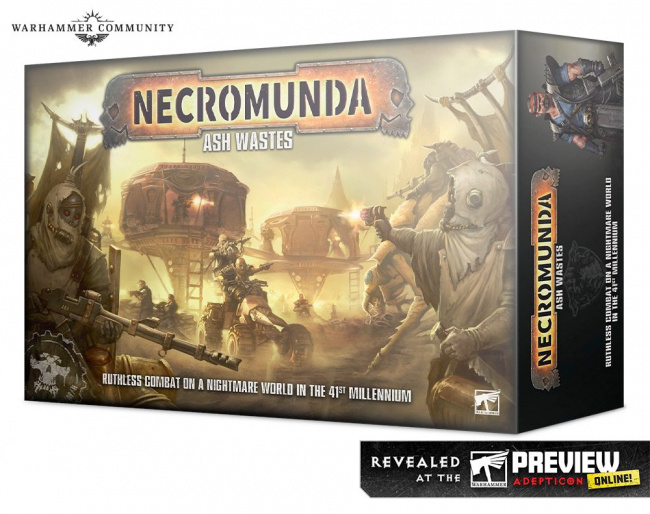 For the
Warhammer Age of Sigmar
fantasy line, retailers should take a look at
Fury of the Deep
, which released on January 22, 2022 (see "
'Fury of the Deep' Starter Set
"). It's a little larger (MSRP $170.00), but it comes with 43 Citadel miniatures, a campaign booklet, a 56-page
Warhammer Age of Sigmar Core Rules
book, and everything needed to play. For
Necromunda
, GW just announced the new
Necromunda: Ash Wastes
starter set, which will be releasing later this year (see "
'Ash Wastes' Takes 'Necromunda' out of the Hive
"). This seems like a good option for retailers to get into for 2022, as GW will more than likely be ramping up support for this line along with the new release.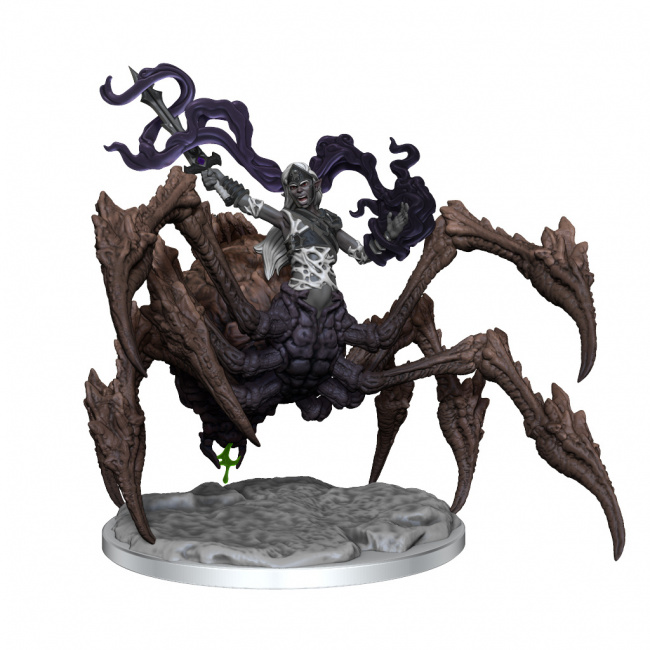 WizKids is another large line of miniatures that stores tend to carry, specifically for their
D&D
and
Pathfinder
roleplayers. These product lines not as cut-and-dried as GW's, mainly because roleplayers have different needs than wargamers. However, WizKids does produce a few notable entry level products in the
D&D
realm, specifically their Paint Kits for both the
D&D Nolzur's Marvelous Miniatures
and the
D&D Frameworks
lines (see "
Paint Event Kit - Drider'
"). These kits are great for beginners looking to master the basics of model construction and painting.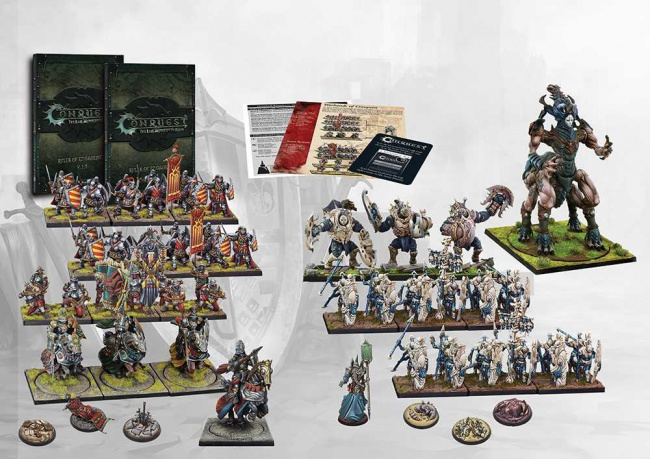 For miniatures outside of the biggest lines,
Conquest: The Last Argument of Kings
has been an up-and-coming product for the last couple of years. They have released a total of six one-player starters (one for each faction) and have recently upgraded their Core Box set to become a full two-player starter. The
Two Player Starter Set: Hundred Kingdoms vs. Spires
contains 75 models for $149.99 (see photos in gallery below). In April 2022, they will put out an undead faction called The Old Dominion. Undead have always been popular, and this April launch will feature a whole new
One Player Starter Set
that has a "table ready" regiment (see "
Preview: 'Conquest: The Old Dominion'
").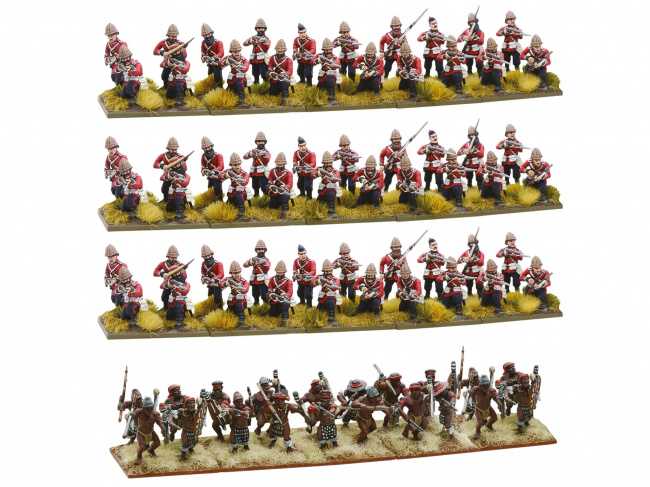 On another note, for stores interested in carrying historical miniatures, Warlord Games has been regularly releasing starter sets for different eras of battle. Most recently, they announced the two new
Black Powder Epic Battles
miniatures sets, for use with
The Waterloo Campaign (see "
Two New 'Black Powder' Sets Incoming
"
), as well as the incredibly interesting
two new
Black Powder Starter Army
sets for the Anglo-Zulu War miniatures series (see "
New 'Black Powder Starter Army' Sets
"). The Anglo-Zulu War hasn't really been mentioned much since Michael Caine portrayed Lt. Gonville Bromhead in the 1964 movie
Zulu
, and is more or less "the road less traveled" as far as topics go in the annals of British military history. However, this era of military history offers a considerable amount of merit as far as studying tactics used by both the English and Zulu forces and might look really cool on a tabletop in a retail store.
Click on Gallery below for previews of the Two Player Starter Set: Hundred Kingdoms vs. Spires!