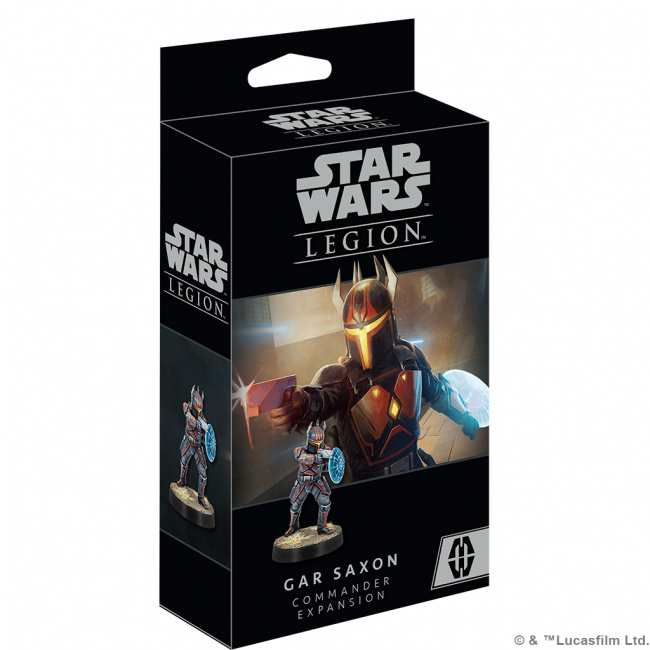 Atomic Mass Games has revealed four new kits for
Star Wars Legion
, including the
Gar Saxon Commander Expansion
and the
Mandalorian Super Commandos, Black Sun Enforcers,
and
Pyke Syndicate Foot Soldiers
Unit Expansions
, all scheduled to release in June.
The Gar Saxon Commander Expansion offers a new ruthless and power-hungry commander for the Shadow Collective faction. Saxon's Mandalorian training and trademark weapons power his underhanded tactics and brute strength, thanks to the set's command and upgrade cards.
This expansion includes 1 unpainted plastic miniature with alternate weapons, 11 cards, and 13 tokens. MSRP is $19.99.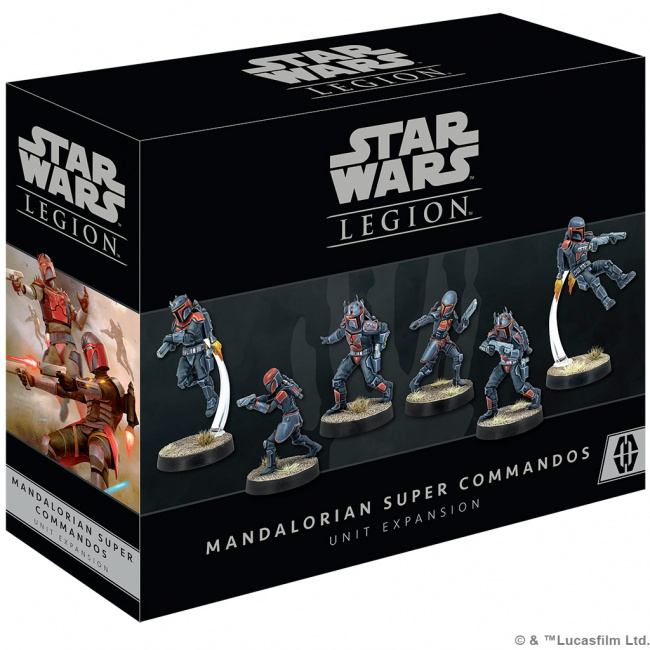 Ready to serve the Shadow Collective, the
Mandalorian Super Commandos Unit Expansion
features six of these notorious warriors, sworn followers of the former Sith Lord Maul.
In addition to the 6 unpainted plastic models, this kit comes with 12 cards and 14 tokens. MSRP $34.99.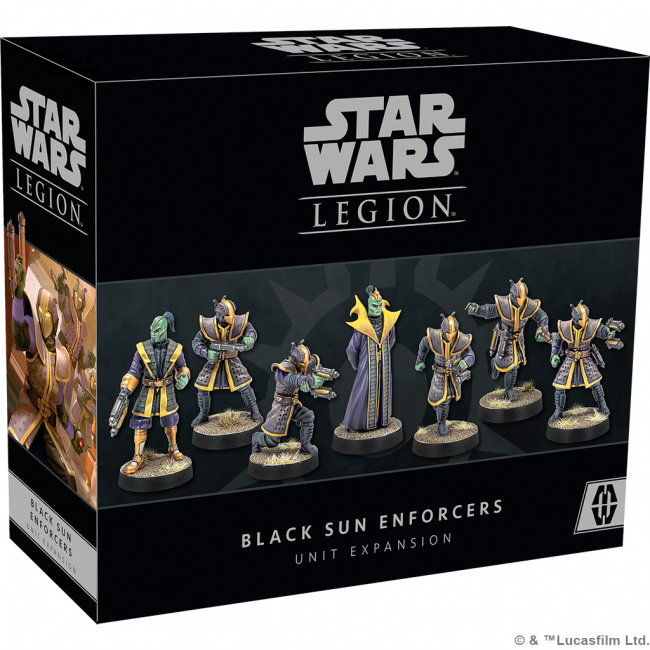 Willing to serve Imperial, Separatist, or Shadow Collective forces, the criminal organization known as Black Sun hires out its enforcers as mercenary troops to any willing to pay. Led by a Black Sun Vigo who can also act as a force commander.
The Black Sun Enforcers Unit Expansion offers 7 unpainted plastic models, 13 cards, and 10 tokens. MSRP $34.99.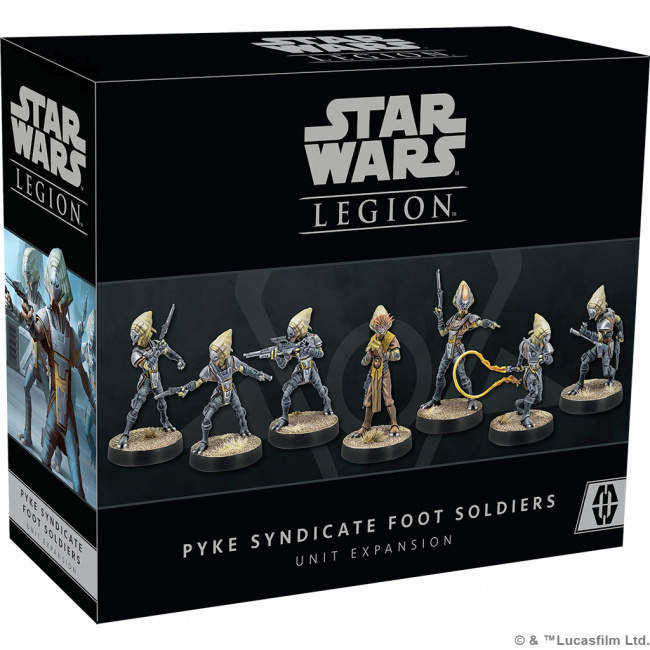 The mercenaries of the
Pyke Syndicate Foot Soldiers Unit Expansion
are eager to join almost any faction, including Rebel, Imperial, Republic, Separatist, and Shadow Collective forces. Includes a Pyke Syndicate Capo who can lead the Foot Soldiers or take over as commander of an entire mercenary army.
Includes 7 unpainted plastic miniatures, 13 cards, and 10 tokens. MSRP is $34.99.
Click Gallery below to see pictures of miniatures from all four sets.
Star Wars Legion was the fifth best-selling non-collectible miniatures line on ICv2's top-five list last fall (see "Top 5 Non-Collectible Miniature Lines – Fall 2021"). Last autumn, Atomic Mass offered a wave of droid-themed expansion sets (see "New Droid Units Invade 'Star Wars Legion'" and "'Persuader-Class Tank Droid' Reinforces 'Star Wars: Legion'").