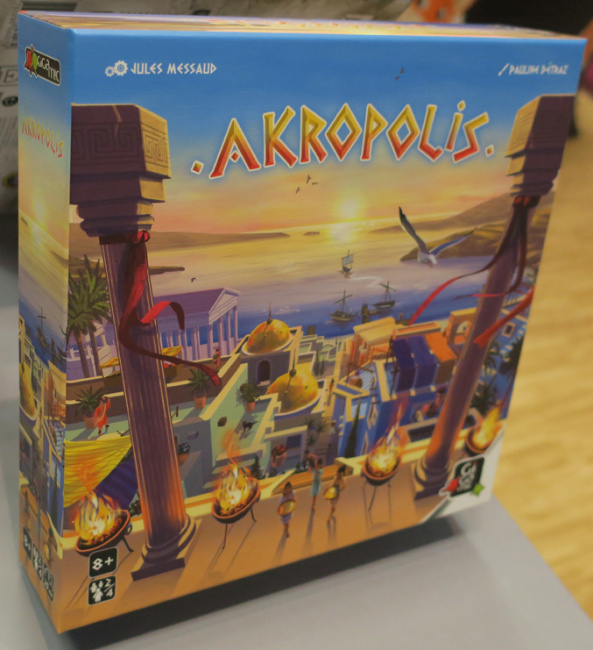 Hachette Boardgames will release
Akropolis
, a new city-building board game by Gigamic, into U.S. retail in summer 2022.
In Akropolis, players take on the roles of ancient Greek architects looking to increase their city's wealth and glory. The goal of the game is to build housing, markets, and other structures to help grow the city. To accomplish this task, they must mine quarries for stone, which is an essential resource to build districts and plazas. The districts built on higher levels are worth more points at the end of the game, and the player with the most points wins.
The game box comes with 61 City tiles, 4 starting tiles, 40 Stone cubes, a Chief Architect marker, a scorepad, and rules. This game is for two to four players, ages 8 and up, and plays in 25 minutes. It will retail for $39.99.
Click on Gallery below for full-size images!