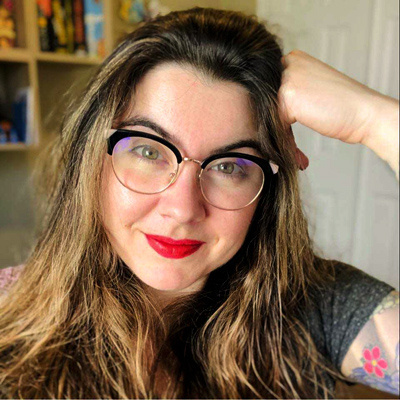 Hachette Boardgames has hired Danni Loe as their new North American Marketing Manager for English-speaking markets. She will start at her new position on April 25, 2022.
Loe is a seasoned veteran of the games industry, having worked for GAMA, Renegade Game Studios (see "People On The Move"), and Iello USA over the course of her career. Prior to being hired by Hachette, Loe had been the Marketing Manager at Pandasaurus Games since 2020 (see "Pandasaurus Games Hires Danni Loe") where she maintained relationships with customers and media and created event experiences for their board games.
"We are pleased to welcome Danni to the Hachette Boardgames team," said Camille Berland, the company's Marketing Director. "We are sure she will help us drive the studios to even greater success among the U.S. and English-speaking Canadian markets."
In her new role, she will be responsible for coordinating marketing efforts between the eight studios under the Hachette umbrella: Gigamic, Le Scorpion Masqué, Studio H, Funnyfox, Grrre Games, Sorry We Are French, La Boîte de Jeu, and Randolph.