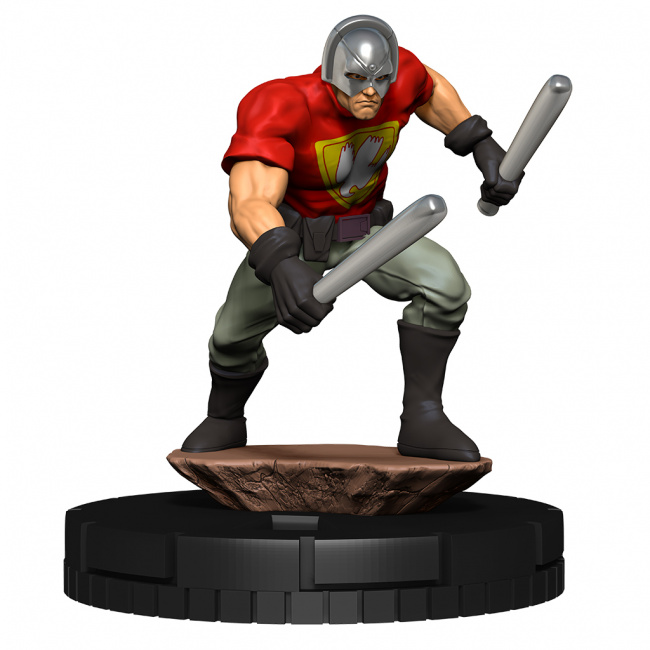 WizKids will release
DC Comics HeroClix: Batman Team-Up
, a new booster set, into retail in December 2022.
HeroClix players can join the Caped Crusader as he teams up with the best mystery solvers in the DC Comics Universe. This set includes characters from Teen Titans, Lantern Corps, and Mystery Inc. Each five-figure booster comes with crime solvers like Batman, Peacemaker, Scooby-Doo, and more, and the set offers 120 figures and objects to collect.
The rarity breakdown for this set is as follows: 17 Common figures, 14 Uncommon figures, 14 Rare figures (and 2 Primes), 12 Super Rare figures (and 2 Primes), 8 Chase figures, 8 Objects, 49 Constructs, and 8 Mystery cards. Booster Bricks retail for $169.99. This set will also have a Play at Home Kit and Release Day OP kit available. The Play at Home kit includes a LE Shaggy figure and a double-sided map for $19.99. The Release Day OP kit comes with 3 copies of an LE Scooby-Doo figure, five double-sided maps, and an instruction sheet.
WizKids also revealed Batman Team-Up Miniatures Game, for DC Comics HeroClix (see "'Batman Team-Up Miniatures Game'").
Click on Gallery below for full-size images!