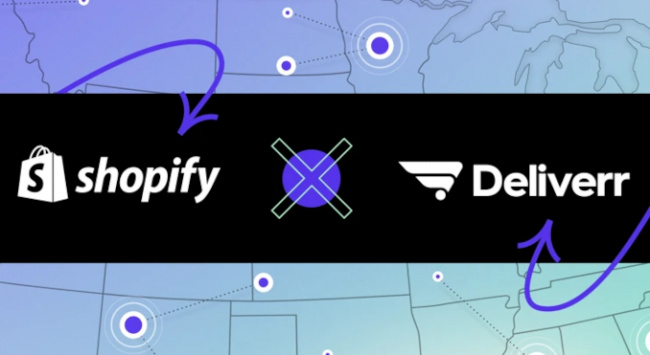 Shopify has reached an agreement to acquire fulfillment technology provider Deliverr for $2.1 billion, the companies announced. Deliverr's logistics network currently delivers over one million orders per month for thousands of U.S. merchants. Deliverr will be integrated into the Shopify Fulfillment Network along with warehouse and fulfillment software and robotics company 6 River Systems, which Shopify acquired in 2019.
With the acquisition, Shopify Fulfillment Network will be able to offer a single place for merchants to ship inventory regardless of the destination channel, demand-driven inventory placement that predicts where orders will come from and positions inventory in nearby locations, and services including storage, freight, inventory preparation, and returns, which will be available to merchants whether or not they use Shopify's fulfillment services.
In addition, Shopify Fulfillment Network plans to roll out Shop Promise, a badge that offers two-day and next-day delivery to consumers for merchants using Deliverr or Shopify fulfillment services.
With the addition of Deliverr, Shopify continues to expand its positioning vs. Amazon, with logistics services that are increasingly mimicking Fulfilled by Amazon's for sales made through retailers' own websites.