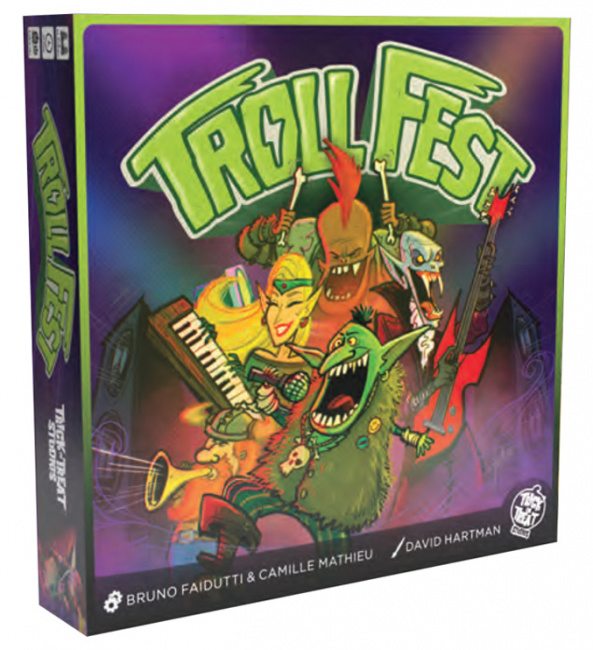 Trick or Treat Studios revealed
Trollfest
, a new rock band fantasy game, for release on June 1, 2022.
In Trollfest, players assume the roles of rock band managers in a fantasy setting. As such, they need to recruits musicians, put on concerts, and hire dragons as transportation and to run the light show. The goal of this light tableau building game is for a player to manage the band that puts on the best act at Trollfest.
The game box comes with a game board, 183 cards, 6 Band meeples, 6 scoring tokens, 6 Hometown tokens, 84 Tour tokens, 21 Dragon tokens, 2 Barrier tokens, a Superfan meeple, and a Groundhog meeple. This game is for four to six players, ages 8 and up, and plays in 60 minutes. It will retail for $59.95.