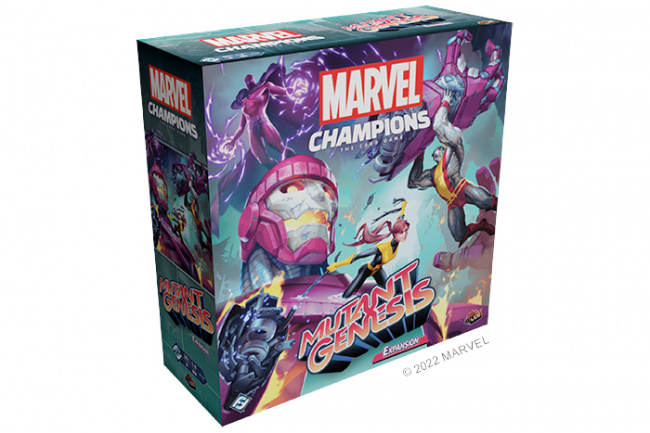 The fifth Campaign Expansion for Fantasy Flight Games
Marvel Champions: The Card Game
will be
Mutant Genesis
, introducing the X-Men to the game's options. The expansion will release this fall.
Mutant Genesis focuses on the X-Men and their adversaries, including villains such as Sabertooth, the Blob, the Sentinels, and Magneto. The campaign includes five scenarios, which can be played on their own or linked together to form a multi-part campaign in which the players must thwart the assassination of a senator, avoid an army of Sentinels, and ultimately face off against Magneto and the Brotherhood of Mutants on Asteroid M.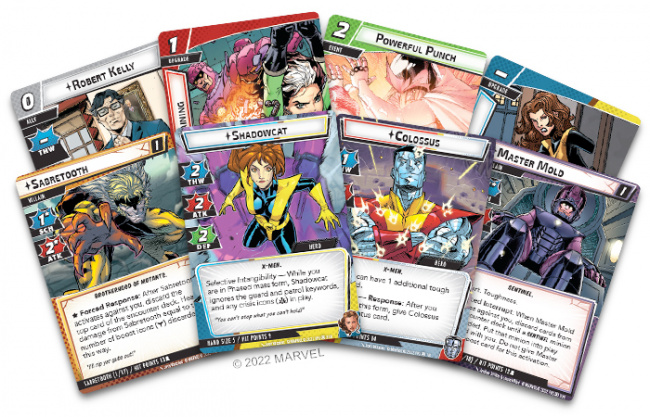 The expansion features two ready-to-play heroes, Colossus and Shadowcat, each offering their own style of play. This expansion also introduces new modular encounter sets that can be used with any
Marvel Champions
games. MSRP will be $44.99. As an expansion, a copy of the
Marvel Champions
core set is needed to play with
Mutant Genesis
.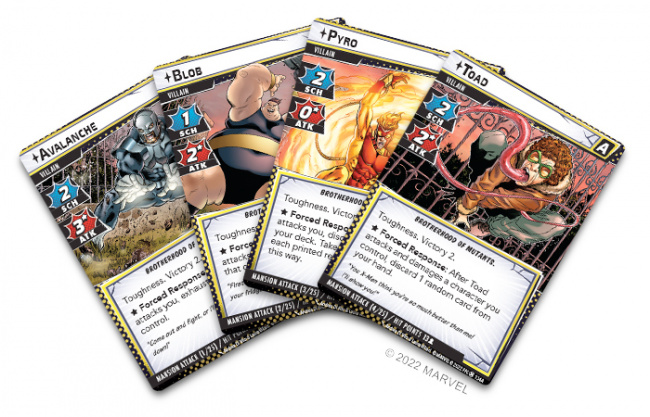 Click Gallery below to see sample cards from the set.
The X-Men campaign will also be supported by six Hero Packs, sold separately. The first two Hero Packs, featuring Cyclops and Phoenix, will release alongside the Mutant Genesis set.
Launched in 2019, Marvel Champions is a fully-cooperative expandable card game based on Marvel comics (see "Fantasy Flight to Launch Marvel LCG"). Last fall, it was one of the top-selling card/dice games in the hobby channel (see "Top 10 Hobby Channel Card/Dice Games – Fall 2021"). The fourth Campaign Expansion, Sinister Motives, released in March (see "'Marvel Champions' Spider-Man Heroes Attempt to Thwart 'Sinister Motives'"). This summer will see the release of Hero Packs for Ironheart (see "Ironheart Takes Flight in 'Marvel Champions'") and SP//dr (see "Pilot the New 'SP//dr Hero Pack'").