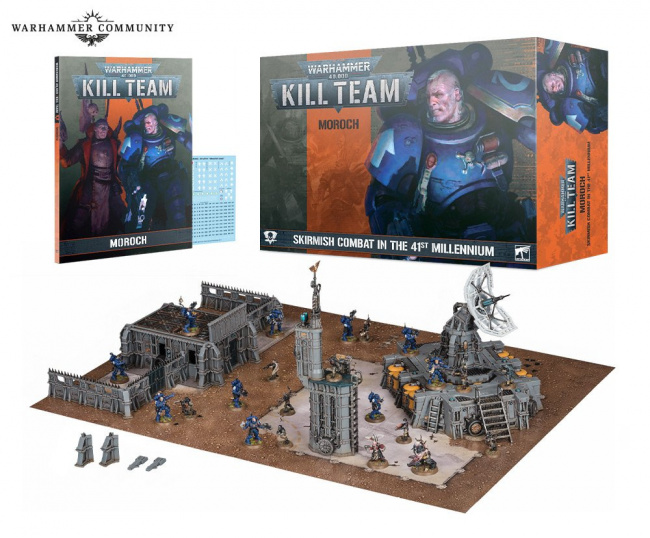 Games Workshop unleashed
Warhammer 40,000: Kill Team Moroch
, a new skirmish boxed set, which is headed to preorder at the end of May 2022.
This boxed set focuses on another area in the Nachmund Gauntlet, Moroch. It is a frontier world that is sieged by Chaos forces who are trying to claim the only safe passage through the Great Rift. The two warbands featured in this set are the Militarum Traitoris and a Phobos Strike Team of Space Marines. The set comes with 22 miniatures that make up two full kill teams, 12 Blooded members of the traitor guard and 10 Phobos Space Marines. It also contains 8 pieces of Battlezone: Fronteris terrain, a 96-page rulebook with a linked narrative campaign, a double-sided game board, and a 279-piece Space Marine transfer sheet.
Games Workshop also previewed Combat Patrol: Adeptus Custodes, a boxed set for Warhammer 40,000 (see "'Combat Patrol'").
Click on Gallery below for full-size images!