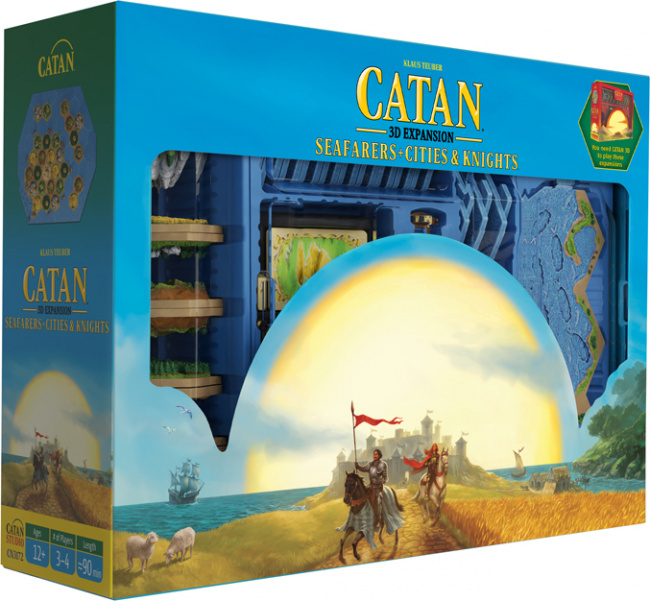 CATAN Studio and Asmodee unveiled
CATAN - 3D Expansions: Seafarers
+
Cities & Knights
as well as updated information on
CATAN - Dawn of Humankind
and their
CATAN
World Championship dates.
CATAN - 3D Expansions : Seafarers + Cities & Knights will be headed to market soon (correction 3.24.2022 from "coming in 2022"; apologies). This box comes with 3D versions of the original expansions (see "Settlers of Catan"), and will include 363 individual pieces. The terrain pieces are hand-painted and the player figures are antiqued. This expansion set will require the base CATAN - 3D Edition to play and retail for $399.99.
"CATAN fans have so much to look forward to in the coming months," said Morgan Dontanville, CATAN Studio's Chief Creative Officer and art director of CATAN – Dawn of Humankind. "History buffs can experience the story of humanity's expansion throughout the world with CATAN – Dawn of Humankind. Component lovers will get lost in the immersive and detailed Seafarers + Cities & Knights expansion for CATAN – 3D Edition."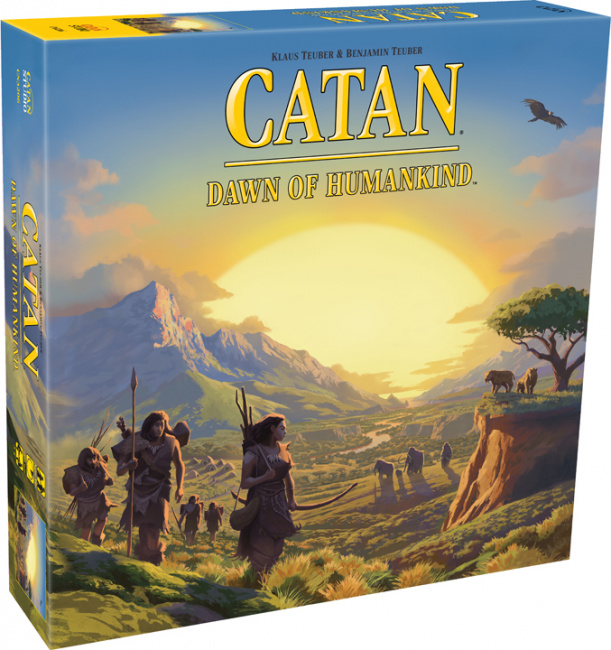 CATAN – Dawn of Humankind
was teased back in March (see "
'Dawn of Humankind'
"). It is a reboot of
Settlers of the Stone Age
, which won a Gamer's Choice Award at Origins 2003 for Best Historical Board Game (see "
2003
"). The release date for this game is October 1, 2022 at Target and hobby stores in the U.S., Canada, Australia, and the U.K.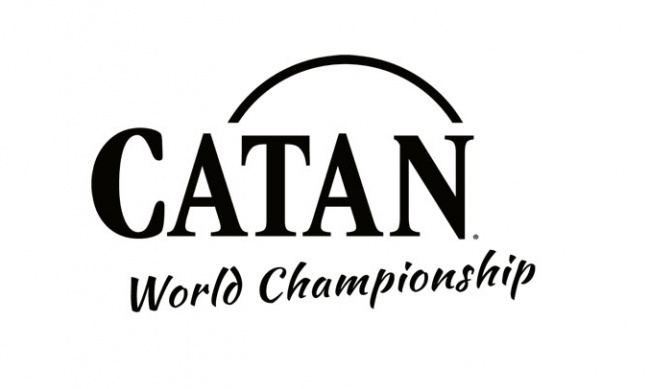 CATAN Studio previously announced the location of their World Championship (see "
'CATAN' World Championships
"), which will be held in Valletta, Malta. They have since released the official dates of the championship events to be held on November 18-20, 2022.