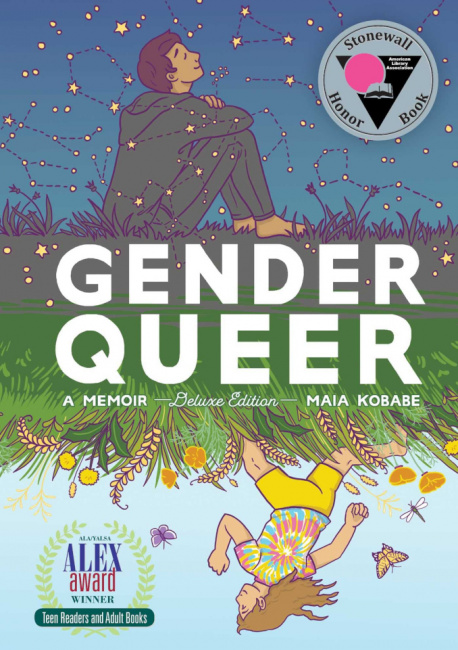 American Booksellers for Free Expression, the free speech advocacy arm of the American Booksellers Association, has issued a statement condemning the recent court decision and attempts to ban
Gender Queer
and other books.
The most recent incident, a decision by a Virginia judge that found probable cause that the graphic novel
Gender Queer
and the prose volume
A Court of Mist and Fury
were obscene, took place last week (see
"Virginia Beach Politician Files Petition
"). The petitioner, a Virginia Beach politician who's running for Congress, then filed for a temporary restraining order to prevent Barnes & Noble and Virginia Beach School from selling or loaning the books to minors without parental consent.
Noting that no book had been banned for being "obscene" since the 1960s, the group argued, "The Virginia judge's opinion is troubling in that the order could threaten the First Amendment right of a bookseller to sell a book, and that it does so based on the subjective point of view of a few citizens — one of whom in this particular instance is running for office."
"When a select group of people try to silence voices, particularly historically marginalized voices, all of society suffers," the group continued. "It is even more concerning when it's a politician or the state demanding censorship."
The group also condemned "the current wave of book banning in schools and libraries occurring across the country that threatens both the First and Fourteenth Amendments."
We reported on the situation in Virginia, threats to retailers nationwide, and strategies for handling challenges in an interview with Jeff Trexler, Interim Director of the Comic Book Legal Defense Fund, in April (see "
CBLDF Interim Director Jeff Trexler
").
This article was updated on July 1.