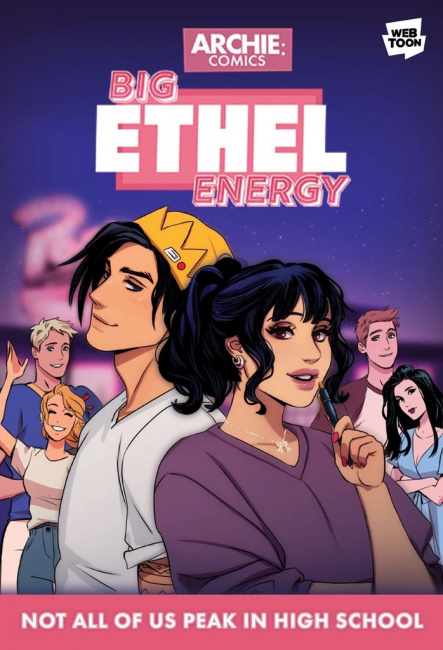 The first Archie webtoon,
Big Ethel Energy,
will get a print edition in August. Launched in September 2021 (see "
Archie Comics Rolls Out First Webtoon Series
"), the webtoon, which is serialized on the Webtoon platform, has over 375,000 followers and has accumulated 17.7 million views. The story focuses on Ethel Muggs, who appeared in the early Archie comics as a gangly, unattractive teen with an unrequited crush on Jughead. The webtoon series chronicles her return to Riverdale years later as an attractive, accomplished adult, ready to take revenge on her teenage tormentors—who, as it turns out, have all grown and changed as well. The 208-page paperback will be released to comic shops on August 24, 2022, and to bookstores on September 13 with an MSRP of $17.99.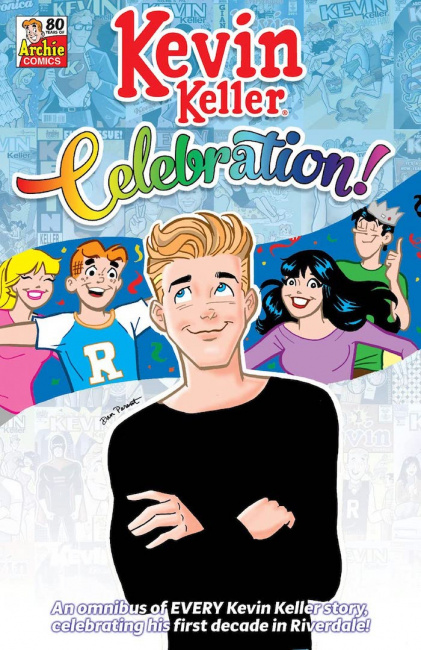 In other Archie news, the
Kevin Keller Celebration
omnibus, which was crowdfunded on Kickstarter (see "
Dan Parent Kickstarts 'Kevin Keller' Omnibus
"), will be available to comic shops on July 20 and the book channel on August 9 with an MSRP of $49.99. The Kickstarter to fund the 720-page hardcover omnibus raised over $72,000 from 453 backers.
Click here for more ICv2 Webtoon Week articles!