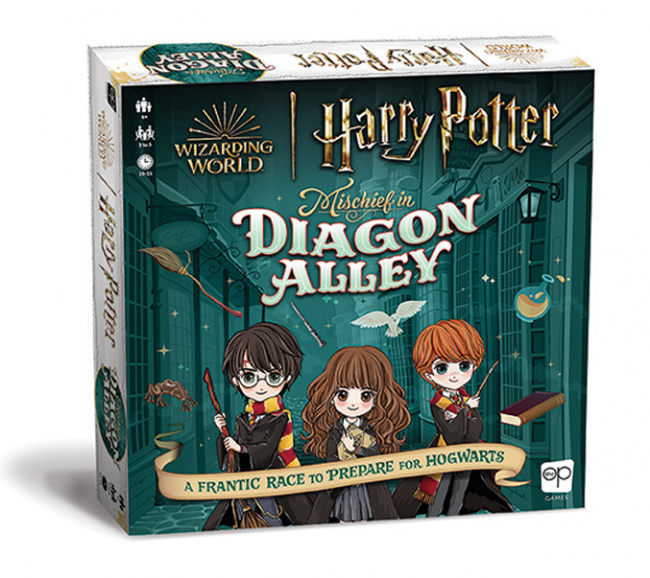 The Op will release
Harry Potter: Mischief in Diagon Alley
, a new dice game, into retail in July 2022.
In this game, a hex has mixed up all the items in the shops on Diagon Alley, and it's up to the new students at Hogwarts to set things right. Players will roll dice to gain control of the shops while getting rid of magic supplies that don't belong in the shops and keeping the ones that do. The student that is the fastest to restore order to the shops wins the game.
The game box comes with 6 Double-sided Diagon Alley shoppe/school-trunk player boards, a Cobblestone Street center board, 15 Dice, 60 Hogwarts school-supply tokens, 54 Galleon tokens, and a Mischief Management guide. This game is for three to five players, ages 6 and up, and plays in 10-15 minutes. It will retail for $24.99.
The Op will also release Marvel Dice Throne 4-Hero Box, another dice game, into retail (see "'Marvel Dice Throne 4-Hero Box'").